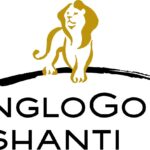 Website Geita Gold Mining Ltd
Geita Gold Mine is an open pit gold mine located in the Geita District of the Geita Region of Tanzania. It is operated by AngloGold Ashanti.
Bench Leader – Mining Job Vacancy at Geita Gold Mining Ltd
ABOUT GEITA GOLD MINING LTD
Geita Gold Mining Ltd (GGML) is Tanzania's leading gold producer with a single operation in Geita Region. The company is a subsidiary of AngloGold Ashanti, an international gold producer headquartered in South Africa, with operations in more than ten countries, in four continents. The mine is situated in the Lake Victoria Gold fields of Northwestern Tanzania, only about 85 km's from Mwanza City and 20 km's Southeast of the nearest point of Lake Victoria. The company has its head office in Geita, only 5 Km's west of the fast-growing town of Geita, and also a supporting office in Dar es Salaam. Applications are invited from ambitious, energetic and performance driven individuals to fill in vacant position(s) mentioned below:
Position:                                            Bench Leader – Mining
Contract type & Duration:                 Unspecified time contract
Department:                                     Open Pit Mining
Reporting to:                                     Supervisor – Mining
Number of Positions:                        One (2)
PURPOSE OF THE ROLE:
To assist the Supervisor – Production by planning, coordinating, and managing mining equipment and operators according to daily plan and directing these resources to meet the daily plan.
            QUALIFICATIONS:
Certificate of Secondary education or above.
GGML is an equal opportunity employer: Female candidates are highly encouraged to apply.
            MAIN OR KEY ACCOUNTABILITIES:
Control and achieve floor levels and ramp gradients.
Control ore losses and dilution during mining.
Manage haul roads and underfoot.
 Optimize allocation of equipment to ensure productive load and haul.
Assist in the improvement of HME utilization.
To ensure all relevant communication with other operators and road users is done by using Two WAY Radio.
Give correct instructions to the HME mechanics as to the locations for services.
Plan current and forward activities.
Resolve personal issues of team members and refer to the supervisor if need be.
Monitor and control loading time and truck cycle time.
Assist the supervisor to control shot break and fatigue.
Report incidents immediately to the supervisor.
Acting as shift supervisor when supervisors are on leaves.
Ensure the effective allocation and use of resources to execute Load and Haul activities as per shift plan and as assigned by supervisor.
Maintain trucks cycle time during shift end.
Ensure all damages are reported to shift supervisors and you be hold accountable of any damages.
Provide hand over of outstanding work to the in-coming Excavator operator.
Report machine performance against the daily plan, including non-performance and make recommendations for improvement to the supervisor.
Perform any other related task assign by supervisor.
            Safety:
Report incidents immediately to the supervisor.
Stop work if the working environment / condition is not safe.
Report any unsafe act or practice done at the working area.
            ADDITIONAL REQUIREMENTS:
Able to work with minimum supervision.
Positive attitude towards end users and team
Good communications with end users, services provider, and team
Self-Motivated
Committed to work.
Teamwork and Cooperation
Attention to Details
Working with minimum supervision
Bench Leader – Mining Job Vacancy at Geita Gold Mining Ltd
            MODE OF APPLICATION:
Please apply by clicking APPLY NOW button below.
On the portal you will be required to upload your detailed CV, copies of relevant certificates, e- mail and telephone contacts, names and addresses of three referees. Please do not attach certificates that are not related to the qualifications stated above.
You will also be required to upload a cover / application letter addressed to "Senior Manager Human Resources", Geita Gold Mining Ltd". Subject should be "Bench Leader – Mining."
If you struggle to apply via the link provided, please head over to our website https://www.geitamine.com/en/people/ for a step-by-step guide on how to apply for jobs on our recruitment portal (SuccessFactors).
You will be required to present original certificates if you are contacted for interviews.
Internal Applicants (those currently employed by AngloGold Ashanti) must have their application letter endorsed by their Head of Department (HOD) or Manager once Removed (MoR).
          APPLICATION DEADLINE:
Applications should reach the above on or before 22nd November 2023 at 5:30 Pm
Only shortlisted candidates will be contacted for interviews.