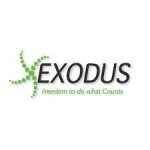 Website Exodus
EXODUS is an award winning provider of IT services to Small and Medium Sized Organizations.
Bookkeeper Sales Agent on Commission Job Vacancy at Exodus

Job Title: Bookkeeper Sales Agent on Commission.
Location: Tanzania
Job Type: Commission Only
Job Summary
Bookkeeper sales agent will be given task of getting new clients for the bookkeeper software.
He/she will be expected to meet targets assigned by his/her supervisor.
Bookkeeper is a Sales, Inventory & Accounting Software that is used by over 1 million businesses around 35 countries.
For the demonstration of bookkeeper click here
Job Description
Promote Bookkeeper products of the company
Carrying out need analysis of the customer
Building relationships with new and existing customers
Create awareness on the need for Bookkeeper to businesses
Should be able to meet target on new business and renewals
Proactive and follow up with the prospective customers for new business
Should be able to attend periodic training on new features
Conduct product software demos to prospective clients.
Enter and update customer information in the Sales database
Produce daily, bi-weekly, monthly, quarterly, and annual sales reports.
Qualifications and Experience
Must have experience in sales and marketing,
Should be 25 years and above who have entrepreneurial mind set
Should be fluent in English and Kiswahili (Essential)
Experience in interacting with customers with high convincing power
Bookkeeper Sales Agent on Commission Job Vacancy at Exodus

Benefits
Attractive commissions
Transport allowance for the initial months.
Upon meeting targets for 6 months and above, agent will be offered full employment by Exodus.
Send your CV to: jobs@exodus.co.tz