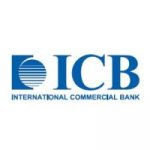 Website International Commercial Bank (Tanzania) Limited
International Commercial Bank Tanzania Limited, is a commercial bank in Tanzania.
INTERNATIONAL COMMERCIAL BANK (TANZANIA) LIMITED
RECRUITMENT NOTIFICATION 2022/05
DESIGNATION/POSITION: BRANCH MANAGER -REF NO. 2022/05/3
Key Responsibilities:
Meet branch targets as set from time to time.
To market and sale of Banks' products.
Manage service delivery and ensure adherence to branch service standards.
To direct and support branch operations to ensure efficient and accurate processing of all transactions, to maintain operational controls and compliance with rules, procedures, and regulations.
Controls and procedures on "Know Your Customer" and Customer Due Diligence introduced to address money laundering prevention and compliance risk.
Any other duties that may be assigned from time to time.
Education Level: Bachelor's degree in Marketing /Business administration/ Finance/
Experience: 2-3 years of experience in financial services/ branch manager /assistant branch manager in a Bank.
Key Skills: Strong customer service, good leadership, people management and banking skills
Be a good relationship builder and communicator.
Resilient under pressure.
Salary: Commensurate with Educational Qualifica­tions and Experience.
Branch Manager Job Vacancy at International Commercial Bank (Tanzania) Limited
Read : 12 Useful Cover Letter Writing Techniques ( in Brief )
APPLICATION PROCESS:
Interested and eligible candidates may submit their applications with CV stating the position and reference number to the under mentioned addresses, to be received by or before 4th November 2022.
To: E-mail address – recruitment@icbank.co.tz or
To: HR Department,
International Commercial Bank (Tanzania) Limited,
Vijana Building, 2nd Floor,
Fire Station Road, East Upanga,
P 0. Box 9362,
Dar es Salaam