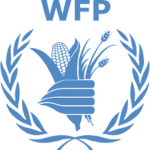 Website WFP
The World Food Programme is the food-assistance branch of the United Nations.
Budget & Programming Associate G6  Job Vacancy at WFP
WFP celebrates and embraces diversity. It is committed to the principle of equal employment opportunity for all its employees and encourages qualified candidates to apply irrespective of race, colour, national origin, ethnic or social background, genetic information, gender, gender identity and/or expression, sexual orientation, religion or belief, HIV status or disability.
ABOUT WFP
The United Nations World Food Programme is the world's largest humanitarian agency fighting hunger worldwide.  The mission of WFP is to help the world achieve Zero Hunger in our lifetimes.  Every day, WFP works worldwide to ensure that no child goes to bed hungry and that the poorest and most vulnerable, particularly women and children, can access the nutritious food they need.
DESIRED EXPERIENCE FOR ENTRY INTO THE ROLE
Education:
Completion of secondary school education. A post-secondary certificate in the related functional area.
Experience:
Has supported the preparation and management of budgets.

Has assisted with the monitoring of budgets/resource plans/pipelines/supply chains.

Has assisted with budget/allotment related issues within the WFP budget system.

Languages:
General Service (Field): Fluency in both oral and written communication in the UN language in use at the duty station and in the duty station's language, if different
ORGANIZATIONAL CONTEXT
These jobs are found in Headquarters (HQ), Regional Bureaus (RBs) and Country Offices (COs). Job holders typically report to the Budget & Programming Officer. Job holders at this level demonstrate responsibility and initiative to respond independently to complex queries with only general guidance. There is a requirement to use judgment in dealing with unforeseen problems daily. Job holders support management of financial resources and may provide guidance to other staff.
JOB PURPOSE
To provide a range of specialized support for efficient planning, monitoring, and analysis of project financial performance to enhance optimal use of financial resources.
KEY ACCOUNTABILITIES (not all-inclusive)
Review budget plans, monitor and analyze project financial performance and make recommendations in compliance with WFP financial policies and procedures and best practices, to support financial analysis and optimization of resources.
Provide comprehensive analysis on fund and grant balances identifying surpluses and deficits, and suggest corrective measures, to support maximum fund utilization and decision-making process.
Support pipeline management ensuring efficient monitoring, to prevent and address pipeline breaks and maximize operational effectiveness.
Contribute to the improvement of internal processes, enhancement of corporate systems and design of tools, to facilitate the overall planning, expenditure forecasting, and budget management and monitoring of resource utilization.
Enter project budget plans and revisions in the corporate systems, to ensure data is timely and accurately captured enabling easy access to information and supporting planning and decision-making.
Budget & Programming Associate G6 Job Vacancy at WFP
KEY ACCOUNTABILITIES CONTINUED
Review, compile and analyze data, maintain accurate records and files and prepare periodic and ad hoc reports, to support accuracy and efficiency of information presented to internal and external stakeholders.
Maintain communication with a number of stakeholders regarding project funds management matters and related processes, to clarify any discrepancies and optimize use of funds.
Provide guidance to other support staff and contribute to their learning and development in budget planning, fund management and operational planning, to facilitate continued development and consistency in services delivered.
Follow standard emergency preparedness practices, to ensure WFP is able to quickly respond and deploy needed resources to affected areas at the onset of the crisis
Prepare Monthly Dashboard for presentation to Management and provide recommendations on resource utilisation.
View also: Project Accountant Job Vacancy at World Vision – Tanzania
TERMS AND CONDITIONS
Only Tanzanian nationals should apply.
DEADLINE FOR APPLICATIONS
The deadline for applications is 12 March 2023.
WFP has a zero-tolerance approach to conduct such as fraud, sexual exploitation and abuse, sexual harassment, abuse of authority and discrimination. All selected candidates will be expected to adhere to WFP's standards of conduct and will therefore undergo rigorous background verification internally or through third parties. Selected candidates will also be required to provide additional information as part of the verification exercise. Misrepresentation of information provided during the recruitment process may lead to disqualification or termination of employment
WFP will not request payment at any stage of the recruitment process including at the offer stage. Any requests for payment should be refused and reported to local law enforcement authorities for appropriate action.