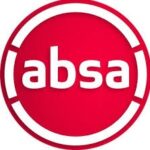 Website ABSA Bank Tanzania Limited
Absa Bank Tanzania Limited, formerly Barclays Bank Tanzania Limited, is a commercial bank in Tanzania and a subsidiary of South Africa-based Absa Group Limited.
Bring your possibility to life! Define your career with us
With over 100 years of rich history and strongly positioned as a local bank with regional and international expertise, a career with our family offers the opportunity to be part of this exciting growth journey, to reset our future and shape our destiny as a proudly African group.
My Career Development Portal: Wherever you are in your career, we are here for you. Design your future. Discover leading-edge guidance, tools and support to unlock your potential. You are Absa. You are possibility.
Job Summary
To provide data analysis, report generation (MIS), data cleansing/ownership to support Consumer Banking.
Job Description
Main Accountabilities
Retail MI Performance Analyst
Prepare and circulate all in country Retail daily MIS  with appropriate commentaries to all stake holders
Collate and analyse Retail performance Monthly data with appropriate commentary and recommendations to drive exceptional business performance.
Analyse monthly OSAB and Vintage analysis of LG Performance and payments.
Assist Retail Analyst to provide accurate and timely analysis of the Retail business performance, aimed at identifying root causes of variances to budgets and forecasts.
Maintain a clear and objective view of business performance through accurate monthly flash/ forecast, (Dashboards)
Analyse monthly P&L reports from finance to identify any anomalities and income leakages.
Analyse, provide feedback and update on different sales campaigns.
Assist Retail Analyst to Analyse Retail performance on identifying appropriate drivers to establish revenue opportunities and cost savings.
Assist Retail Analyst for planning, analyzing, synthesizing, and reporting on Retail profitability.
Prepare analysis of current forecasts RAF, STP and MTP.
Provide support to Retail Managers in the development of budgets and financial plans.
Develop reports for forecasting, trends, and analyse results.
Management Information; forecasting, commentary, ad-hoc advice and queries
Analysing financials for products segments and income and cost analysis.
Risk and Control Objective
In the event of major issues in the business unit, act as crisis coordinator and allocate tasks to the crisis teams.
Review the risk and compliance profiles of the business unit on a regular basis and provide consultative support to the Managing Director on changes that are required to rebalance risk and reward where required.
Understanding of own role in the end to end processes in which you play a part, including applicable risks and controls.
Adhere to Absa's policies and procedures applicable to own role, demonstrating sound judgment and responsible risk management.
Keep up to date on all regulatory changes and have the ability to articulate the impact to the Business, be well informed on the industry thinking.
All mandatory training completed to deadline.
Technical skills / Competencies
Competencies:
Excellent numeric skills including meticulous attention to detail
Excellent communication skills especially verbal
Listening and questioning skills
Good PC skills, especially on the numerical side
Customer Focus
Trusted
Winning together
Pioneering
Knowledge, Expertise and Experience
(Relating to specialist knowledge and expertise required to undertake the role. May include knowledge of the Bank's products, services and policies)
Strong analytic skills
Good numerical skills for calculation of statistics, figures and targets
Computer literate (particularly MS Excel, SQL and PowerPoint)
Business planning and analysis
Communication skills both written and oral
Knowledge of the Bank's products, services and policies and/or other specialist knowledge required to undertake the role:
Essential
A comprehensive knowledge of Absa's products and systems that support them, and a good understanding of Absa Group products.
A good understanding of product offerings in the wider financial services industry.
An understanding of customer segmentation theory and practice.
Preferred
Absa strategy and policies
Good knowledge of consumer buying behaviour, marketing techniques and evolving trends
A detailed understanding of industry, advisory, regulatory and professional bodies
A good understanding of legislation related to financial services and channel delivery
A good knowledge of constructing reports, executive summaries and briefs
Business Analyst Job Vacancy at ABSA Bank Tanzania Limited
Other requirements specific to the role:
Able to deal professionally, confidently and effectively with staff at all levels, internally and externally
Ability to work autonomously
Ability to keep abreast of industry changes in both the business and marketing environments
Training likely to assist effectiveness in the role and may have been completed prior to undertaking this role:
Project management
Time management and personal organisation
Chartered Institute of banking diploma or other recognised banking qualification
PC skills in Microsoft office, excel and word packages or equivalent
Research methodology
Campaign/advertising management
Absa Product Training
The successful candidate will attend an induction attachment with the Central Product/ Performance Analysis Teams and also some on-site support from an experienced Product Manager and Performance Analyst.
Additional details of exceptional aspects of the demands of the role:
Able to work under pressure and adhere to strict and tight deadlines on a wide range of tasks
Able to keep abreast of developments in the business and financial services environment
Appreciate changes in technology and delivery channels and their impact on the financial services environment
Occasional Business travel locally and regionally.
Key Issues over the next 6 months
Implementation of the 3G product set, including training and post implementation support
Support Retail Expansion plans
Business Performance review
Preferred
Some knowledge of competitive products and processes
High school Certificate with Credit in Math and English
Minimum of certificate level in relevant field
Preferred
Influencing and Negotiating
Selling Skills
Additional criteria qualities
Passion for the Digital Channels performance
Honesty and integrity
Decisiveness
Take responsibility for personal development
Absa Values
Absa  Values and Behaviours represent the set of standards which governs the actions of all of us who work for the bank and against which the performance of every one of us in Absa are being assessed and rewarded:
I drive high performance to achieve sustainable results
I'm obsessed with customer
I have an African heartbeat
I believe our people are our strengths
Education
Higher Certificates and Advanced National (Vocational) Certificates: Business, Commerce and Management Studies (Required)