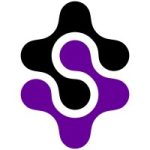 Website Simusolar
At Simusolar, we enivision a planet where every person has access to clean, renewable energy and energy-efficient appliances.
Business Development Officer Job Vacancy at Simusolar
Job Description: Business Development Officer
A. ABOUT SIMUSOLAR
Simusolar is a growing company providing solar-powered equipment, with financing, in the agriculture sector. Our primary product lines are Solar Water Pumps and Solar Fishing Lights. The Business Development Officer will be joining an impactful organization with potential to grow within the company as
it expands within Tanzania and internationally. Simusolar is looking for a strategic thinker who is data-driven to identify and drive the development of multiple new market segments.
Location: This position is based in Kilombero, though travel to other offices may be required to learn about the market, to develop market segment pilots and to work with the business development team.
B. POSITION DESCRIPTION
We are looking for an experienced Business Development Officer. You will be responsible for learning about one specific market segment, including running pilot programs to collect market data. This role requires analytical skills and creativity, collecting and using data to build on a specific sales strategy that is backed up by the numbers. You will be responsible for interacting with local market actors including farmers, AMCOS leaders and Kilombero contacts.
As Business Development Officer you will be responsible for helping the business to understand and reach customers within a vertical market segment, iterating on the strategy. You will also be making sales within that segment as part of this learning process.
C. OBJECTIVES
· Balance data and creativity to produce an effective sales strategy in one market.
Conduct and analyze research on the market segment to determine product and financing needs as well as existing communication channels.
Nurture strategic partnerships with local government authorities, community leaders, and agriculture collectives (AMCOS).
Develop and promote programs that directly address client needs.
Business Development Officer Job Vacancy at Simusolar
D. RESPONSIBILITIES
Collecting and analyzing market data
Tracking and reporting results
Establishing sales targets for future expansion
Use customer feedback to ensure client satisfaction
Brainstorming innovative sales strategies
Meeting with clients and partners to evaluate market needs and get feedback
E. REQUIREMENTS
Education
· Bachelor's degree
Experience
Minimum of 1-year work experience in Business Development;
Demonstrated expertise in business development and marketing;
Field experience, researching and developing a market in person;
Knowledge of the agricultural sectors is an added value.
Language
· Fluent in spoken and written English and Kiswahili
Competencies
Excellent communication skills (verbal and written);
· Ability to work effectively independently or in a team;
Result orientation, ability to work under pressure and produce quality work within short deadlines.
Read: The Job Application Letter Checklist
PLEASE NOTE:
1. This is Exclusively for candidates residing in Kilombero.
2. The deadline for this call is on Friday, 14 April 2023.
3. All applications are to be sent to jobs@simusolar.com
Only qualified shortlisted candidates will be contacted.