Full Time
Applications have closed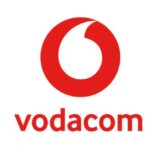 Website Vodacom Tanzania Plc
Vodacom Tanzania Limited is Tanzania's leading cellular network company.
Business Resilience Specialist Job Vacancy at Vodacom Tanzania Plc
Job Description
Role Purpose & Key Responsibilities
Role Purpose:
The Centre of Excellence (Business Resilience) will drive efficiency and effectiveness to ensure achievement of world class resilience capabilities within the organization.
This role will ensure the transformation and ongoing success of the functional processes, provide a pool of processes, review, re-engineer and automate arduous manual processes thus driving the digital transformation in the company. Manage the implementation of projects/ upgrades such as various IT/ Network & Payment systems within the enterprise.
The role will also administer various monthly and adhoc management reporting function to ensure accuracy, timely completion and compliance with divisional and corporate policies and procedures as well line management instructions.
Key Responsibilities:
Compliance with Vodafone & Vodacom Group Business Resilience Management policy.
Assist the BRM Manager to conduct Annual Business Impact assessments
Assist the BRM in coordinating incidents and crises as per crisis management plan
Take part in developing and testing incident and technical recovery plans.
Implementation of Business Continuity culture across the organization
Perform key suppliers risk assessment and ensure adequate BCM plans are developed by suppliers.
Assist the BRM in the preparation of Business Resilience reports.
Core Competencies, Knowledge and Experience
Competent in using MS-Office applications
Excellent knowledge on intersystem interactions and methodologies' such as API integration, load balancing
Change management
Ability to effectively communicate across all levels
End to end knowledge of Business Continuity Management lifecycle
Knowledge of how system commissioning and decommissioning operations work
Ability to independently work with in-house systems to review Business Impact Assessments (BIAs)
Excellent Knowledge of  MS Office  and skills
Minimum of 2+ years relevant experience in an IT Change Management role/Cyber Resilience role experience
Network interswitching understanding
Performance Management and Reporting (e.g. based on identified KPIs) experience
Knowledge of the efficiency and effectiveness attributes of world class processes and internal controls
Degree in IT/ Computer Science or Engineering
Project management qualification
Certificate in accredited Business Continuity Institute
Professional accreditation on CISA/ CISM/ CISSP
Business Resilience Specialist Job Vacancy at Vodacom Tanzania Plc
Not a perfect fit?
Worried that you don't meet all the desired criteria exactly? At Vodafone we are passionate about Inclusion for All and creating a workplace where everyone can thrive, whatever their personal or professional background. If you're excited about this role but your experience doesn't align exactly with every part of the job description, we encourage you to apply as you may be the right candidate for this role or another role, and our recruitment team can help you see how your skills fit in.