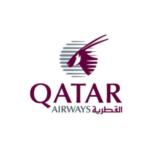 Website Qatar Airways
Qatar Airways, is the state-owned flag carrier airline of Qatar.
---
Business Services Coordinator Job Vacancy at Qatar Airways.
We are pleased to announce an incredibly exciting opportunity to join our Global Business Services team in Dar Es Salaam, Tanzania.
This position will be on Temporary Contract.
In this role you are expected to assist the Business Services Specialist in supporting the Commercial teams and Head Office Finance and Procurement teams with all Business Services activities in local outstation. Collaborate with internal and external stakeholders in relation to all Business Services activities that enable the Commercial, Cargo and Ground Services team to undertake their business, thereby enhancing the efficiency of the operational and QR revenue generating teams. Actively participate in building strong relationships and maintain good communication with Head Office functions of Finance and Procurement to ensure efficiency of processes and continuous improvements supporting them from an outstation perspective as required.
Key Accountabilities
Able to follow and understand local payroll practice, processes, requirements, local labor law changes all in cooperation with outsourced consultant
Assist in verifying all commercial support related invoices against contracts and Purchase orders
Disbursement of petty cash claim, manage staff claim and accounting the same financial Oracle system.
Coordinate and assist to HO Accounts payable, Accounts receivable, Tax unit and Treasury unit on information raised by each unit.
Take active participation in station procurement, identify local potential service provider, obtain quote, analysis and prepare cost evaluation sheet, process purchase order and contract with service provider.
Maintain station database like list of Contract, records of payment made to comply local requirement, Maintain staff and other Insurance related records.
Able to generate and analysis on financial report.
Management of cash handling for CTOs (where applicable) including daily cash sales verification against Bank Statements, Daily Sales Report checking, reconciling sales figures with merchant statement and bank statement for local card collections, daily reconciliation of physical cash with Amadeus sales report.
Support User department by ensuring GL codes, Taxes and Pos are accurate.
Working with User Department to monitor and manage costs and review cost variances, reconciling spends versus budget.
Support local station with administrative tasks as required ensuring smooth running of the station.
Be part of an extraordinary story
Your skills. Your imagination. Your ambition. Here, there are no boundaries to your potential and the impact you can make.  You'll find infinite opportunities to grow and work on the biggest, most rewarding challenges that will build your skills and experience. You have the chance to be a part of our future, and build the life you want while being part of an international community.
Our best is here and still to come. To us, impossible is only a challenge. Join us as we dare to achieve what's never been done before.
Together, everything is possible
Business Services Coordinator Job Vacancy at Qatar Airways
Qualifications
To be successful in this role you will need.
Bachelor's Degree
2 years similar work experience
Procurement, finance, office management or shared services experience.
Should have experience working with payroll.
Should be Fluent in English & local language.
Should have knowledge of the local law/regulation/tax legislation and basic HR knowledge
Previous experience handling Payroll is preferred.
Airline experience will be an advantage for the candidate.
Only CV's in English will be considered
About Qatar Airways Group:
Our story started with four aircraft. Today, we deliver excellence across 12 different businesses coming together as one. We've grown fast, broken records and set trends that others follow. We don't slow down by the fear of failure. Instead, we dare to achieve what's never been done before. So, whether you're creating a unique experience for our customers or innovating behind the scenes, every person contributes to our proud story. A story of spectacular growth and determination. Now is the time to bring your best ideas and passion to a place where your ambition will know no boundaries, and be part of a truly global community.