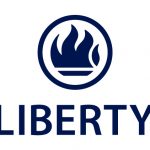 Website Liberty Group South Africa
Liberty is a leading financial services organization that understands the value of knowledge and its power to change realities when set in action.

Call Centre Sales Agent Job Vacancy at Liberty Group South Africa
Purpose
To contact prospective customers to sell products and achieve set targets in compliance with set quality standards through the execution of predefined objectives as per agreed standard operating procedures (SOPs).
Minimum Experience
1 – 2 years experience in a similar environment
Minimum Qualifications
Further Education and Training Certificate (FETC) [NQF Level 04] in Office Administration
Process
Adhere to prescribed timekeeping standards at all times and attempt to improve own standards continuously.
Align and integrate own administrative support tasks and activities in accordance to required response time, quality and service delivery standards.
Accountable for own work quality, standards and outputs related to policies, procedures and defined processes.
Proactively identify problems, apply known solutions and escalate more difficult problems.
Plan for task execution and adjust priorities against an established plan.
Customer
Liaise and interact with customers via approved communication channels in a positive and helpful manner.
Resolve client queries and escalate problematic queries to the correct level to ensure prompt and effective resolution, enhancing the client experience.
Conduct outbound call centre calls in a professional manner, ensuring an excellent and accurate client service enhancing org reputation.
Conducts financial needs analysis and generates sales of Liberty products by matching client needs to relevant Liberty product.
Executes activities to ensure customer service delivery that meets or exceeds customer expectations aligned to Treating the Customer Fairly (TCF) principles.
Finance
Achieves monthly sales targets and production requirements by ensuring that customer leads and prospective customers translate into professional needs based sales revenue.
Adhere to specified standards, policies and procedures to prevent potential losses/wastage.
Learning and Growth
Contribute positively to own area-specific knowledge improvement.
Governance
Comply to set governance and compliance procedures and processes related to an area of work and continuously identify, rectify and escalate risks where necessary.
Technical Competencies
Legal Compliance (Sales) (Basic)
Customer Understanding (Basic)
Handling Difficult Calls (Intermediate)
Telephone and face to face sales (Intermediate)
Sales life cycle management (Basic)
Developing sales (Basic)
Call Centre Sales Agent Job Vacancy at Liberty Group South Africa
Behavioural Competencies
Persuading and Influencing (Basic)
Interpersonal Effectiveness (Basic)
Problem Solving and Analysis (Basic)
Teamwork and Cooperation (Basic)
Communicating with Impact (Basic)
Relationship Management and Networking (Basic)
Customer Orientation (Basic)
How to Apply: