Full Time
Applications have closed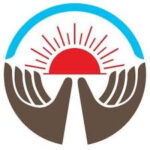 Website ASA Microfinance Tanzania
Creating Hope. Changing Fortunes
Chief Finance Officer (CFO) Job Vacancy at ASA Microfinance Tanzania
ASA Microfinance Tanzania Limited, incorporated under the Companies Act 2002 (No. 93819) of Tanzania and an affiliate of ASA International (www.asa-international.com), one of the largest microfinance companies in the world. We are hereby inviting qualified citizens of Tanzania to be part of our team for the following positions. ASA Tanzania is an equal opportunity employer who requires dynamic, loyal and committed young men and women who have passion for people's socio-economic development to fill in the following positions for immediate appointment.
Position: Chief Finance Officer (CFO) – 01 Post
Job Responsibilities:
Oversee the monthly, quarterly and annual financial statement preparation and analysis and ensure the financial statements are prepared in compliance with generally accepted accounting principles and company policies.
Provide advice and counsel to direct reports, senior managers and others relating to broad scope of responsibilities noted above. Provides financial analysis to a wide range of assignments, often under tight deadlines, to support numerous business processes and initiatives.
Ensure the company-wide implementation of superior accounting, financial reporting and financial processes and internal controls. This includes developing appropriate processes, procedures and tools to ensure that deficiencies are identified and corrected in a timely fashion.
Evaluate on an ongoing basis the accounting system, so that it reflects an accurate assessment of the operating revenues and expenses of the organization.
Ensure compliance with all Federal / Government regulations, including taxation.
Evaluate on an ongoing basis the purchasing system in coordination with department heads so that acceptable controls, approvals and time frames are responsive to the requirements of the organization and generally accepted accounting principles.
Serve as a key member of the senior leadership team providing leadership and input to management peers regarding the financial implications of all major business decisions.
Manages annual operating and capital budget process, through review with senior management and Board. Assists with the annual business planning process.
Directs insurance portfolio for all property and casualty insurance, workers compensation, employee health and welfare benefit programs, player disability and contract guarantee insurance, etc.
Manage relationships with bankers, auditors and league officials, as appropriate.
Responsible for cash management system, including daily cash management and cash forecasting.
Other duties as assigned.
Chief Finance Officer (CFO) Job Vacancy at ASA Microfinance Tanzania
Academic Qualification & Experience Requirements:
Minimum bachelor's degree in accounting, Finance, or related subjects.
Certified Public Accountant (CPA-T) is a MUST.
MSc/MBA will be an added advantage.
Minimum 7 years professional experiences as CFO or relevant role is a MUST.
Preferably Experience in working with NGOs/Financial Institutions/Banks/Consultancy firm.
In depth knowledge of corporate financial law and risk management practices.
Excellent knowledge of data analysis and forecasting methods.
Proficient in the use of MS Office and financial management software (e.g., SAP).
Ability to strategize and solve problems.
Strong leadership and organizational skills.
An analytical mind, comfortable with numbers.
Renumeration: Attractive salary package will be offered relating to competencies and experiences.
General Requirements for Applicants of All Posts.
Application Letter.
Curriculum Vitae enclosing details of Work experience, skills and with postal and telephone contacts of Three Referees.
One passport size photograph attached in CV.
Mode of Application
Applicants who consider himself/herself competent with the above-mentioned position, please send your application to recruitment@asatanzania.com Or you can drop your Application in Our Head Office at House No. 01, Plot No.87, Serengeti Street, Kinondoni Road, Dar es Salaam before 1700HRS on 30th September 2022.
Only short-listed candidate will be contacted for interview. No phone calls are allowed for inquiry. No allowances will be admissible for interview.
Recommended: Read our Job Tips Here to enhance your Application