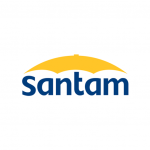 Website Santam Insurance
Santam is a South African financial services group that also has business interests in Malawi, Tanzania, Uganda, Zimbabwe and Zambia.
Claims Service Consultant Job Vacancy at Santam Insurance
Job Description
The purpose of this position is to process all the allocated Motor Claims and get them ready for an assessor to be appointed. The CSC will be responsible for all queries on the claim.This will include communication with the client, Intermediary and or Service Provider as well as arranging rental on the claim.
Key Responsibilities
Manage workload and instructions from system through any communication and or documents.
Required to check completeness and correctness of documents.
Responsible for all actions to get claim assessment ready.
Contact client or intermediary telephonically for any identified outstanding information.
Required to follow up on claims to receive digital images and or any documentation necessary for Assessment.
Handle complaints, queries and all interaction with clients, Intermediaries, Service Providers, internal stakeholders, Relationship Managers, Claims Committee and Underwriters.
Process payments and orders as per Assessor recommendation and instruction
Responsible for arrange and manage car hire requests and extensions
Compiling of all rejection letters and distribution thereof to relevant stakeholders
Claims Service Consultant Job Vacancy at Santam Insurance
Qualifications and Experience
Matric
Fully computer literate (MS Office)
2 – 4 years' claims experience
Any previous claims handling, pre-support and or post support experience is advantageous
Knowledge of Abuntex, BPM and Codeplex will be an advantage
Competencies
Problem solving.
Information Seeking
Producing creative solutions.
Adapting to changing circumstances.
Performing under pressure.
Deciding & initiating action.
Teamwork and cooperation
Customer Service Orientation
Skills
Ability to verify and interpret policy and appraisal detail
Good communication skills
Telephonic skills
Ability to handle conflict and negotiate
Basic business ethics