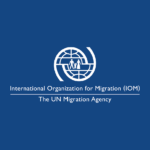 Website IOM
The International Organization for Migration
Cleaner Job Vacancy at IOM
POST DESCRIPTION
POSITION INFORMATION
VN IOM/DSM/012/2023
Position title Cleaner-1 Position
Position grade G-1
Duty station Dar es Salaam, United Republic of Tanzania
Durations 1 Year possibility of extension
Position number To be created
Job family Support
Organizational unit Resource Management Unit
Reports directly to Senior Human Resource Assistant
Overall Supervised by Resource Management Officer
II. ORGANIZATIONAL CONTEXT AND SCOPE
Under the overall supervision of the Resource Management Officer in Dar es Salaam and direct supervision of the Senior Human Resource Assistant in Dar es Salaam; the incumbent will be responsible for the following tasks.
III. CORE FUNCTIONS/RESPONSIBILITIES
The selected candidate will be responsible for the following duties and tasks:
1. Maintain office cleaners, which includes clearing the offices, bathrooms, common areas, mopping floors, dusting computers and phones on daily basis.
2. Keeping kitchens, toilets in hygienic condition and replenish sanitary items as deemed necessary.
3. Advise Procurement staff about cleaning materials needs.
4. Notify supervisor about any repairs that she/he deems necessary.
5. Prepare the tea/Coffee for the staff on daily basis.
6. Provide hospitality for the office visitors.
7. Perform any other duties as may be assigned by supervisors.
IV. REQUIRED QUALIFICATIONS AND EXPERIENCE
Education:
• Minimum High School Degree/Certificate Or Diploma in related field or
• Secondary Diploma.
EXPERIENCE:
• Minimum of six months' work experience in office cleaning.
• Ability to work independently or with minimum supervision.
• Personal commitment, efficiency, and flexibility.
• Ability to work effectively and harmoniously with colleagues from different cultures and professional backgrounds.
V. LANGUAGES
For this position, fluency in English and Kiswahili are required (oral and written) Working knowledge of French is an advantage.
VI. COMPETENCIES
The incumbent is expected to demonstrate the following values and competencies:
Cleaner Job Vacancy at IOM
Values
• Inclusion and respect for diversity: respects and promotes individual and cultural differences; encourages diversity and inclusion wherever possible.
• Integrity and transparency: maintain high ethical standards and acts in a manner consistent with organizational principles/rules and standards of conduct.
• Professionalism: demonstrates ability to work in a composed, competent, and committed manner and exercises careful judgment in meeting day-to-day challenges.
Core Competencies – behavioural indicators level 1
• Teamwork: develops and promotes effective collaboration within and across units to achieve shared goals and optimize results.
• Delivering results produces and delivers quality results in a service-oriented and timely manner; is action oriented and committed to achieving agreed outcomes.
• Managing and sharing knowledge continuously seeks to learn, share knowledge and innovate.
• Accountability: takes ownership for achieving the Organization's priorities and assumes responsibility for own action and delegated work.
• Communication: encourages and contributes to clear and open communication; explains complex matters in an informative, inspiring, and motivational way.
Additional Information
• Any offer made to the candidate in relation to this vacancy notice is subject to funding confirmation.
• All application documents will be handled in accordance with IOM data protection policy. The selected candidate is required to commence the assignment as soon as the recruitment process completes.
View also: Chefs & House Keepers Job Vacancies at Ang'ata Camps & Safaris – 10 Posts
OTHER:
The UN system in Tanzania provides a work environment that reflects the values of gender equality, teamwork, diversity, integrity, a healthy balance of work and life and equal opportunities for all, including persons with disability.
Female candidates and qualified persons with disabilities are encouraged to apply for UN vacancies and are protected from discrimination during all stages of employment.
NO FEES:
IOM does not charge a fee at any stage of its recruitment process (application, interview, processing, training, or other fee). IOM does not request any information related to bank accounts.
HOW TO APPLY:
Interested candidates should fill in the PH form, submit CV's and cover letter indicating Vacancy Number with 3 professional references and contacts to email address: tzvacancy@iom.int
The vacancy is open for both internal and external Tanzanian nationals only. Only e-mail applications will be considered.
The deadline for submitting the application is 24 April 2023.