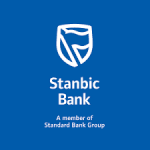 Website Stanbic Bank Tanzania
Stanbic Bank Tanzania is a full-service commercial bank that specializes in providing facilities and services to public and private sector corporations.
Collector, Commission Based Job Vacancy at Stanbic Bank Tanzania
Collector, Commission Based
Business Segment: Group Functions
Location: TZ, Dar es Salam, Dar es Salaam, Kinondoni Road
Job ID: 80396783_80247022
Job Description
The incumbent will be accountable for efficiently managing all written-off accounts in order to enhance the recovery rate, as well as meticulously maintaining control registers, outsourced files, and the provision of demographic information as needed.
Key Responsibilities: 
To institute recovery action on all written-off accounts as and when required.
To assist in ensuring that present and future departmental objectives are achieved by maximizing the recovery on written-off accounts.
Prioritize accounts on which assets are unaccounted for.
Qualifications
Qualifications:
The incumbent must have a Bachelor Degree in Business Administration or any other related qualification/field.
Four years experience in a Credit Control environment.
View also: Legal Officer Job Vacancy at United Bank of Africa (UBA)
Collector, Commission Based Job Vacancy at Stanbic Bank Tanzania
Knowledge: 
Sound knowledge of relevant statutory legislation and all legal procedures
Sound knowledge of Bank's products
Good knowledge of the process workflow of overall Legal department.
Immediate branch network knowledge.
Knowledge of collection procedures.
Additional Information
Technical & Behavioral Competencies:
Problem solving
Interpret, analyze and evaluate data received from multiple sources of information.
Think outside the box.
Conflict management & negotiation
Ability to manage and control multiple projects.
Planning
Drive to simplify and improve processes.
Ability to plan and prioritize activities within allocated time frames.
Decision making
Analyze problems thoroughly
Must think pro-actively
Apply sound judgement
Collate and critically evaluate information from multiple sources.
Make informative decisions
Problem solving.
Please note: All our recruitment processes comply with the applicable local laws and regulations. We will never ask for money or any from of payment as part of our recruitment process. If you experience this, please contact our Fraud line on +27 800222050 or TransactionFraudOpsSA@standardbank.co.za
How to Apply: