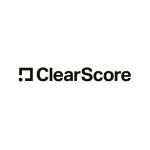 Website ClearScore
ClearScore is currently the biggest marketplace for credit products in the UK and in South Africa with over 14 million users.
Commercial Data Analyst Job Vacancy at ClearScore
Description
The role
ClearScore is looking for a new Data Analyst focused on commercial performance. You will join the team in delivering insight and analysis which allow ClearScore to rapidly scale and deliver a seamless experience for our users. Analysts play a key role within ClearScore, driving strategy and key decision-making, which ultimately benefits our users, partners, and other teams within the business.
ClearScore has an amazing analytical community which includes Data Analysts, Scientists and Engineers. The community works collaboratively to ensure a landscape in which team members can develop their full potential and deliver maximum business impact.
You will be focused on commercial analytics and will be working with the monetise team – attempting to maximise commercial performance across the business. This will be a mixture of understanding individual product, partner and vertical performance and then understanding this contribution to the overall commercial performance. You will forecast and track performance at product/partner/vertical levels to ensure targets are hit, whilst understanding the relationship between products/partners/verticals, and the effects of cannibalisation. You will also analyse user buying behaviour which will allow ClearScore to provide the right product at the right time. All of this will be in aid of optimising commercial performance.
Responsibilities:
Provide accurate and timely commercial performance data for an internal and external audience.
Improve and maintain commercial dashboards to enable visibility and allow diagnoses of performance.
Understand partner and product incrementality, dependencies and cannibalisation, which will allow forecasting at a macro and product/partner/vertical level.
Analyse our commercial performance, to provide the right product to the right user, at the right time
Work with the team to ensure robustness when testing new products/partners/verticals, understanding incrementality and performance.
Commercial Data Analyst Job Vacancy at ClearScore
Requirements
You have significant experience in commercial analysis; understanding marketplace limitations, advantages and performance.
You think about users, not just numbers, understanding the key drivers of churn, engagement and monetisation.
You enjoy helping non-analysts to put data at the heart of what they do – through A/B testing, use of analytical tools such as Amplitude, or training others to carry out their own analysis.
You can take complex problems, build hypotheses, then test them through data investigations and clearly present back findings and recommendations
You must know SQL and have proven experience with some data visualisation and reporting tools (eg. PowerBI, Tableau, Domo, Amplitude).
You have a desire to learn and enjoy working collaboratively, with a desire to contribute to our culture.
You do not need to fit into a stereotype: we are really committed to closing our gender gap and are actively trying to create an environment where you, as an individual, can thrive.
Benefits
Why ClearScore?
ClearScore is a workplace like no other. We've spent the past couple of years disrupting an entire industry and building a user base of millions. At the heart of this success is our culture, where we work hard, relish change and treat each other with respect—helping everyone to reach their potential and deliver results that make a difference. In South Africa alone, we have established relationships with over 25 of the main lenders and have been a trusted tool for customers to manage their credit and make better financial decisions.
We were the first business to offer free credit reports and score. We did so because we are user-centric at our core and believe in leveraging our technology to enable positive financial choices. We are design-led and data driven and we embed these behaviours in everything we do.
Our company culture is a fundamental part of all we have achieved. We believe in hiring smart, driven, passionate and diverse people who are keen on having a real impact in our organisation. We trust you to manage your own time, so we offer flexible work and no fixed desk hours. We don't micromanage and believe in measuring outcomes rather than effort. We have an inclusive culture where all, regardless of seniority, are encouraged to contribute with their ideas, look after their wellbeing and actively seek opportunities for career growth.
If you feel like this could be the place for you, apply and our Talent team will be happy to share more.
Benefits
Holidays – 20 paid holidays and a "duvet day" on your birthday
Pension (retirement annuity) with Allan Gray – ClearScore matches up to 6%
Market-leading Medical Aid with Discovery (Executive Plan)
R20k annual learning budget
Flexible work hours and the ability to work from home
Flexible, generous and personalised maternity and paternity plans
Monthly team events and office days out that we get to choose, and company events at the end of each race and retro
Company clubs for hiking, climbing, cinema, surfing… if there's not one for your passion, start one!
Inclusion Policy
We are always looking for talented individuals to join ClearScore. We are an equal opportunity employer. We celebrate diversity and are committed to creating an inclusive environment for our people. Please see our People Policy Notice at https://www.clearscore.com/people-notice.