Full Time
Applications have closed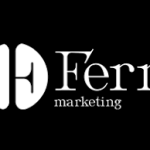 Website Tan-Fern Group Tanzania Limited
The fast growing Tanzanian Advertising and Marketing agency with vast knowledge and many years of experience in Tanzanian market.
Company Legal Officer Job Vacancy at Tan-Fern Group Tanzania Limited

Tan-Fern Group Tanzania Limited is looking for competent candidates to fit the listed positions: –
Company Legal Officer
Reporting to the Chief Executive Officer(CEO)
Experience: Should be fully engaged in the Legal field for not less than five years and above
Duties and responsibilities of Legal Officer
A legal officer is responsible for monitoring, examining, and handling the legal affairs of the company. He works primarily in the legal department of the company but cooperates with other departments as well. Also, he is supervised and led by the Managing Director of the company. The legal officer handles both external and internal legal issues and concerns: he is responsible for keeping the company out of legal trouble. Thus, the legal officer must be willing to use every weapon in his/her arsenal to ensure that the company conforms to laid down rules and regulations. While reporting to the upper-level member of staff a legal officer simultaneously leads and supervises a team of lower-level legal staff.
Company Legal Officer Job Vacancy at Tan-Fern Group Tanzania Limited
Renumeration
Competitive salaries and remunerations will be offered
Check out: A Guide to Writing Great Cover Letters
How to Apply:
Send your CV accompanied with copies of certified certificates through dhr@tanfemgroup.co.tz
Only qualifying candidates will be communicated
Applications deadline: will be by 22nd November 2022 at 5:00 pm