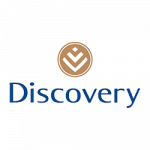 Website Discovery
Discovery Ltd is the licensed controlling company of the designated Discovery Insurance Group.
Compliance Specialist Job Vacancy at Discovery
Key Purpose
Group Compliance strives to be the most trusted and respected compliance practice in the financial services sector and our motto reflects that we are, Trusted, Visible and Respected within the Discovery Group. The success of Discovery is made possible by our great people. Our Group Compliance department is looking for a knowledgeable, self-starter to join the team as a Compliance Specialist to be responsible for the managing of compliance risks though the employ of policies and frameworks pertaining to regulatory obligations.
Areas of responsibility
The successful candidate will be required, primarily, but not limited to:
Contribute to the development and implementation of the Compliance programme for Sales and Distribution
Maintain compliance risk management frameworks,
Define, assess, maintain and advise on the regulatory universe,
Develop and facilitate compilation and review of compliance risk management plans,
Conduct compliance monitoring,
Compile and submit internal and external compliance reports, and
Interact with industry regulators, supervisors and stakeholders as and when required.
Compliance Specialist Job Vacancy at Discovery
Skills and Personal Attributes
Detailed knowledge of local (South African) legislation relating to financial services and able to interpret and apply legislation, including, but not limited to the following: FAIS, Protection of Personal Information Act, Insurance Act.
Sound understanding of Compliance methodology, working knowledge of all elements comprising.
Writes in a well-structured and logical way – must have ability to write and review compliance policies and draft compliance guidance notes and reports with detail required to inform the business of regulatory requirements and potential impacts
Strong listening, organisational and communication skills and able to think in an analytical and conceptual manner.
Efficient time management skills, including quick turnaround time on quality work
Able to work well under pressure
Education and Experience
Relevant tertiary education
Post-graduate qualification in Compliance Management (advantageous)
At least five to eight years' experience within a compliance environment with working knowledge of laws, regulations and codes impacting a group of companies operating in several jurisdictions.