Full Time
USD $13,176 - USD $13,176 Per Year USD / Year
Salary: USD $13,176 - USD $13,176 Per Year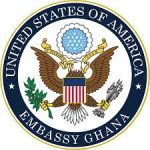 Website U.S. Embassy in Ghana
The mission of the United States Embassy is to advance the interests of the United States, and to serve and protect U.S. citizens in Ghana.
Computer Operator Technician Job Vacancy at the U.S. Embassy in Ghana

Announcement Number:

Accra-2023-011

Hiring Agency:

Embassy Accra

Position Title:

Computer Operator Technician (All Interested Applicants/All Sources)

Open Period:

03/07/2023 – 03/21/2023

Format MM/DD/YYYY

Vacancy Time Zone:

GMT

Series/Grade:

LE – 1805 7

Salary:

USD $13,176 – USD $13,176

Work Schedule:

Full-time –

Promotion Potential:

LE-7
Duty Location(s):

1

Vacancy in

Telework Eligible:

No

For More Info:

HR Section
000-000-0000
AccraHRO@stat.gov
Overview
Hiring Path:

• Open to the public

Who May Apply/Clarification From the Agency:

All Interested Applicants/All Sources.  For USEFM's the equivalent salary is FP-07. Final grade/step will be determined by Washington D.C.

Security Clearance Required:

Public Trust – Background Investigation

Appointment Type

Permanent

Appointment Type Details:

Indefinite subject to successful completion of probationary period

Marketing Statement:

We encourage you to read and understand the Eight (8) Qualities of Overseas Employees before you apply.

Summary:

The US Mission in Accra is seeking eligible applicants for the position of Computer Operator Technician. The work schedule for this position is Full time 40 hours per week.

Supervisory Position:

No

Relocation Expenses Reimbursed:

No
Computer Operator Technician Job Vacancy at the U.S. Embassy in Ghana
Duties
Responsible for the day-to-day operations of telecommunication systems, installation of new automated data processing (ADP) equipment, modification and maintenance of Department of State local area network (LAN) cabling system, and providing hardware support for the main terminal stations, intermediate distribution or wiring closets and end-user network equipment. Responsible for IRM asset management inventory to include workstations, laptops, radios and other IT equipment. Record all receipts, disposal and transfer of all IT Equipment into the Assets Management System. Affix tags and records all IT equipment for inventory purposes. Assist in the identification and resolution of discrepancies in all IT inventory.
Qualifications and Evaluations
Requirements:

EXPERIENCE:

At least three years of progressively responsible experience in a combination of telecommunication and ADP operations work. At least one year of total experience required should be in the operation of digital computer processing.

JOB KNOWLEDGE:

Must have good knowledge in computer network essentials or in any available computer training courses like A+ and Network -i-. knowledge of external organizations that are associated with this line or work and their accessibility in similar collaborative efforts pertaining to our needs. Knowledge of a wide range of hardware peripherals, LAN connectivity concepts, server/PC hardware architecture. Good knowledge of Asset Management applications, Office 365 applications and Operational knowledge of PCs, LANs and WANS using the latest DoS operating systems is requried.

Education Requirements

Completion of Secondary School is required.

Evaluations:

LANGUAGE:  Level II English language (Good working knowledge) Reading, speaking & writing is required. (Language proficiency may be tested).

SKILLS AND ABILITIES: Must have the ability to type, install software and hardware, and manage the above systems are required. Must have knowledge in network cabling and transmission equipment orIncumbent must be able to prepare documents, communicate needs and problems to management when required.
Computer Operator Technician Job Vacancy at the U.S. Embassy in Ghana
EQUAL EMPLOYMENT OPPORTUNITY (EEO):  The U.S. Mission provides equal opportunity and fair and equitable treatment in employment to all people without regard to race, color, religion, sex, national origin, age, disability, political affiliation, marital status, or sexual orientation.

Qualifications:

All applicants under consideration will be required to pass medical and security certifications.
Benefits and Other Info
Benefits:

Agency Benefits:

Locally Employed Staff, including Members of Household (MOHs), and Third-Country Nationals (TCNs), working at the U.S. Mission in Accra, Ghana may receive a compensation package that may include health, separation, and other benefits.

For EFMs, benefits should be discussed with the Human Resources Office.

The pay plan is assigned at the time of the conditional offer letter by the HR Office.

Other Information:

For the current COVID-19 Requirements please visit the following link.

HIRING PREFERENCE SELECTION PROCESS:  Applicants in the following hiring preference categories are extended a hiring preference in the order listed below.  Therefore, it is essential that these applicants accurately describe their status on the application. Failure to do so may result in a determination that the applicant is not eligible for a hiring preference.

HIRING PREFERENCE ORDER:
1. AEFM / USEFM who is a preference-eligible U.S. Veteran*
2. AEFM / USEFM
3. FS on LWOP and CS with reemployment rights **

* IMPORTANT:  Applicants who claim status as a preference-eligible U.S. Veteran must submit a copy of their most recent DD-214 ("Certificate of Release or Discharge from Active Duty"), Letter from Veterans' Affairs which indicates the present existence of a service-connected disability dated within the past six months, equivalent documentation, or certification.  A "certification" is any written document from the armed forces that certifies the service member is expected to be discharged or released from active-duty service in the armed forces under honorable conditions within 120 days after the certification is submitted by the applicant. The certification letter should be on letterhead of the appropriate military branch of the service and contain (1) the military service dates including the expected discharge or release date; and (2) the character of service.  Acceptable documentation must be submitted in order for the preference to be given.

** This level of preference applies to all Foreign Service employees on LWOP and CS with re-employment rights back to their agency or bureau.

For more information (i.e., what is an EFM, USEFM, AEFM, MOH, etc.?) and for additional employment considerations, please visit the following link.
Computer Operator Technician Job Vacancy at the U.S. Embassy in Ghana
How to Apply
How to Apply:

All candidates must be able to obtain and hold a public trust security clearance.

To apply for this position, click the "Submit Application" button.  For more information on how to apply visit the Mission internet site.

Required Documents:

To qualify based on education, you MUST submit the requested degree and / or transcripts as verification of educational requirement by the closing date of this announcement. Failure to provide requested information, or the information is insufficient to verify eligibility, may result in disqualification for this position.

All Applicants:
• Residency and/or Work Permit
• Degree (not transcript)
• Degree with transcript
• Language Scores (if available)
• Driver's License
• Certificate or License

Eligible Family Member Applicants:
• Copy of Sponsor's Orders/Assignment Notification (or equivalent)
• Passport copy
• DD-214 – Member Copy 4, Letter from Veterans' Affairs, or other supporting documentation (if applicable)
• SF-50 (if applicable)

Next Steps:

Applicants who are invited to take a language or skills test, or who are selected for an interview will be contacted via email.

For further information – the complete position description listing all of the duties, responsibilities, required qualifications, etc. may be obtained by contacting the Human Resources Office.

Thank you for your application and your interest in working at the U.S. Mission in Accra/Ghana.
Ready to Apply ?
The Deadline for Submitting Applications is 21 March 2023.
View Other Embassy Job Vacancies Here