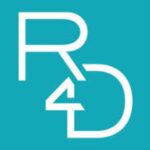 Website Results for Development (R4D)
Results for Development is a global nonprofit strategy consulting organization.
---
Consultancy Vacancy at Results for Development
Request for Consultant: Maternal & Newborn Health (MNH) Market Description Consultant, Tanzania, Dar es Salaam, Tanzania
Dar es Salaam / International – Consultancies /
Consultant (STTA, TOR, SOW, EOI) / Remote
Results for Development (R4D) is a leading non-profit global development partner. We collaborate with change agents around the world — government officials, civil society leaders and social innovators — to create strong systems that support healthy, educated people. We help our partners move from knowing their goal to knowing how to reach it. We combine global expertise in health, education and nutrition with analytic rigor, practical support for decision-making and implementation and access to peer problem-solving networks. Together with our partners, we build self-sustaining systems that serve everyone and deliver lasting results. Then we share what we learn so others can achieve results for development, too.
We have a unique and vibrant culture at R4D. Diversity, equity and inclusion are at the heart of our work environment and help advance our mission. Diversity—of ideas, identities, perspectives and backgrounds—is vital to who we are and what we do. We seek people who embrace these values and will help reinforce them. Our work culture is collaborative, creative and entrepreneurial. We operate based on trust and respect. Teams across the organization frequently collaborate on programmatic work and support each other in continuously building a better R4D.
Background:
Frontier Health Markets Engage (FHM Engage) is a global cooperative agreement to provide technical assistance (TA,) supporting local actors to improve the ability of health markets to meet supply-side capacity gaps and consumer preferences, contributing to equitable provision of and access to high-quality family planning (FP) and other health services and products in mixed health systems. Building on over 30 years of USAID investment, FHM Engage focuses on strengthening local health markets by addressing the root causes of market failures in the core market functions to create the necessary behavior change that catalyzes supply and demand and supports sustainable change. In line with this approach, FHM Engage seeks achievement towards two main Results:
Result 1: Improved market environment for greater private sector participation in the delivery of health products and services.
Result 2: Improved equal access to and uptake of high-quality consumer driven health products, services, and information.
The starting point for all FHM Engage's work is a robust description of the health markets. These health markets descriptions set the foundation for our understanding of the underperformance of the market. The health markets descriptions support discussions with key market actors to diagnose the root causes of underperformance and how the private sector might be engaged to support improved health outcomes. FHM Engage will develop a common methodology to describe a health market including a common market description framework and supporting guidance and tools to apply the approach in a country.
Consultancy Vacancy at Results for Development
FHM Engage is looking for a consultant to support the program's start-up around Maternal & Newborn Health (MNH) activities in Tanzania and apply the common market description methodology to develop MNH health market descriptions for Tanzania. To develop market descriptions, the consultant will conduct secondary analysis of the demographic health survey (DHS) and other data sources. In addition, this work will serve to kickstart the project's Y2 implementation period and provide technical orientation and support to the Chief of Party (COP).
View also: Gender,Youth and Social Inclusion Officer, Tanzania Job Vacancy at EngenderHealth ( Up to TZS 48M Per Year )
More information on the market description activity and specific tasks are included in Section D, below.
Tasks
Task
Apply the FHM Engage market description methodology, supporting guidance and tools to gather comprehensive information on supply, demand, and consumer uptake of MNH services and products in Tanzania. Includes analysis of recent DHS to update the private sector relevant materials, and analysis of other secondary data sources.
Dialogue with Tanzania COP and AOR and Mission teams to align on information to be analyzed.
A market description entails (i) a desk review, (ii) secondary analysis of DHS and/or other data sets, and (iii) limited number of stakeholder interviews focused only on describing the market. This activity will produce a slide deck with detailed notes that describes (i) MNH trends and priorities, (ii) demand in terms of use-need analysis, and supply using secondary analysis of DHS and other available global data sets
Anticipated LOE – 8
Travel within Tanzania (both mainland and Zanzibar) to collect relevant qualitative information on the market development approach and work closely with the COP and local staff to ensure an understanding of the approach by which to implement work plan activities. Conduct check-ins with USAID AOR and USAID/Tanzania as requested.
Collect any relevant information from local market actors (including FBOs), collate unpublished project documents, informal intel from supply chain and quality ecosystem stakeholders
Anticipated LOE –5
Using the information gathered, develop a market description report linked to diagnosis exercise for MNH work in Tanzania.
The diagnostic exercise is a more in-depth analysis that entails (i) a market description as described, (ii) comprehensive stakeholder interviews with a larger number of interviewees, and expanded stakeholder interview guides. The added analytical processes are designed to evaluate the factors (e.g., supporting functions [SFs] and rules and regulations [RRs]) contributing to the select market under performance and assess market actors' roles and capacity and readiness to implement market development efforts.
Anticipated LOE – 8
Liaise with USAID/Washington and USAID/Tanzania to make any necessary revisions to the MNH report slide deck.
Anticipated LOE – 2
Align with Market Description teams in other countries for cross – learning and knowledge sharing
Anticipated LOE – 2
Total – 25 days
View also: Project Coordinator Shinyanga Job Vacancy at World Vision
Expected Deliverable (s)
A slide deck with detailed notes that includes (i) MNH trends, (ii) core demand and supply operations (as described above), (iii) SF and RRs evaluation, (iv) market actors' roles and responsibilities and (v) preliminary market development interventions and potential partners.
Consultancy Vacancy at Results for Development
Qualifications of Consultant:
Experience in health markets (MNH related) and familiarity with market development approach
At least 10 years of professional experience in providing technical assistance to maternal and newborn health programs.
Proven analytical and research skills (both quantitative and qualitative)
Strong technical writing and presentation skills, and ability to communicate effectively to diverse audiences
Ability to engage and coordinate with a wide range of stakeholders
Fluency in English written and spoken
Duration of Assignment
This assignment is expected to be completed in 25 days of LOE between February 2023 (or as soon as the consultant is onboarded) and April 30, 2023
Location of Assignment
Travel within Tanzania is expected. Other work can be completed remotely.
Supervision of Consultant
The Tanzania Maternal and Newborn Health Market Development Consultant will report to FHM Engage Tanzania COP and will work closely with Market Description Advisor/Coach, Sarah Alphs. The consultant will work in collaboration with several team members including the Technical Director and MNCH Technical Advisors. A high level of interaction with USAID AOR and Mission team is expected.
Submission
Please submit your CV and requested rate of pay to Farhan Yusuf – fyusuf@r4d.org by Friday, 24th February 2023.
Results for Development is an EOE/M/F/Vet/Disabled/Affirmative Action Employer committed to fostering
and nurturing an energetic, collaborative and diverse workforce. R4D provides market-competitive salaries and comprehensive employee benefits.
How to Apply :