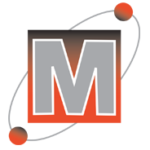 Website MCL - Tanzania
Mwananchi Communications Limited is a subsidiary of Nation Media Group. It is the leading print media company in Tanzania with print as well as online platforms.
Consultant -Revise Editor (The Citizen) Job Vacancy at MCL – Tanzania

Mwananchi Communications Limited, a subsidiary of Nation Media Group, and publishers of Mwananchi, The Citizen and Mwanaspoti newspaper and its digital products is looking to recruit highly motivated and experienced individuals to fill the positions of:
CONSULTANT -REVISE EDITOR (THE CITIZEN)
PURPOSE: To clean up subbed copy to ensure factual and language accuracy, clarity, readability, balance and comprehensiveness in conformity with journalistic ethics, editorial guidelines, policy and house-style.
Main Responsibilities:
Is responsible for the correctness of the language (grammar, spelling, and syntax), style and balance of editorial material assigned to him/her for revision.
Edits text (including headlines and captions)) for language, style, clarity, comprehensiveness, balance, objectivity, appropriateness, crispness, topicality, etc. in electronic format on a computer. If there are any discrepancies, e.g. downplaying an important story, immediately brings it to the attention of the Chief Sub-Editor.
Is responsible for meeting revision schedules to ensure deadlines are met.
Ensures revised material is free of defamatory material and is consistent with MCL's style of journalism.
Signs off the ready pages to the Production Editor within set deadlines.
Asa senior editor, contributes to the continuing development and improvement of MCL products.
Liaise with section editors on content guality improvement through mentorship and coaching.
As senior editor, will be one of the key players in ensuring that The Citizen maintains high guality of journalism in terms of both content and language as stated clearly in our Editorial policy.
In collaboration with Chief Sub Editor and Managing
Editor, you will play the role of improving the subbing skills of our sub editors through rigorous analysis of their final works as well as providing in-house coaching.
Driving convergence on the Subs/Production Desk.
Ensuring timely processing of digital copy.
Ensuring print stories are sign-posted with associated multimedia.
Adhering to Social Media Policy as updated from time to time.
Consultant -Revise Editor (The Citizen) Job Vacancy at MCL – Tanzania
Minimum Qualifications and Experience:
Academic: Bachelor's degree in Journalism/Mass Communication or its equivalent from a recognized institution.
Experience: 2-3 years working experience.
Professional: Postgraduate Diploma in Journalism
MODE OF APPLICATION:
Interested and qualified candidates should apply online via our career portal https://careers.mcl.co.tz OR hrm@tz.nationmedia.com by April 22, 2023
All Applications should be in PDF format.
Women are highly encourage to apply.
MCL is an equal opportunity employer.
NB: Only shortlisted candidates will be contacted.