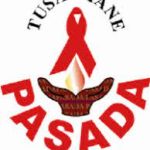 Website PASADA
PASADA is a faith based organization operating under the Catholic Archdiocese of Dar Es salaam.
Counsellor Job Vacancies at PASADA – 15 Posts
PASADA is a faith based organization operating under the Catholic Archdiocese of Dar Es salaam. PASADA strives to reach the poorest of the poor living with HIV/AIDS and provide them with compassionate care, treatment and support services. Although sponsored by the Catholic Church, the services offered by PASADA are available to all individuals without discrimination of any sort.
PASADA AFYA JUMUISHI PROGRAM
PASADA is anticipating a sub-recipient funding from Management and Development for Health (MDH) to implement Afya Jumuishi program to continue provision of comprehensive HIV care and treatment service in nineteen health facilities in Dar Es Salaam region effective October 2023 to September 2024.
Counsellor (I5 posts) Program Clinical Care Site Manager
Specific Duties and Responsibilities
Conducting HIV testing services, including focused PITC, index testing, Expert Client- based ART linkage in line with national guidelines.
Making sure all OPD Attendee are screened for testing and those eligible are tested and linked to care.
Providing ongoing adherence counselling while maintaining confidentiality to clients
To facilitate group counselling to newly diagnosed clients
Keeping accurate HTS records (HTS registers, reports and referral / linkage reports)
Compiling and submit HTS reports on weekly-monthly and / or quarter to the Data Manager
Working with team members to monitor quality improvement plans with regard to the established performance indicators.
Creating awareness and education on the existence of HTS i.e., educating clients on all aspects of HIV diseases and treatment management as well as basic health lifestyle
Monitoring the quality of test kits using suitable control materials or samples
Ensuring and be in line with current National HTS guidelines to ensure correct testing services.
Ensuring safe storage of HTS related items and to request or prepare all necessary consumables for undertaking the HTS activities on time.
Ensuring a newly identified client's contacts details are well documented (map cue, telephone numbers and treatment supporter information).
xiii       Working with team members to ensure successful early retention of newly identified clients
Maintain a current list of community and institutional referral resources such as infectious disease specialists and health centres apart from PASADA, other free health centres, social services agencies, emergency medical services, legal and spiritual support services etc.
Performing any other duties as assigned by the supervisor.
Requirements: Education, work experience and skills
At least bachelor degree in psychology and counselling or Diploma or Certificate in Counselling, Nursing or clinical medicine or social work or other related fields.
At least three years of relevant experience in Testing and counselling.
Working experience in HIV program, preferably in similar position will be highly considered.
Analytical and problem-solving skills, multi-tasking organizational skills.
Working experience in HIV/AIDS care and treatment program will be added advantage
High level of integrity
Ability to work and deliver under pressure and tight deadlines with minimum supervision.
Ability to interpret data, compiling reports weekly, monthly, quarterly and annually.
Ability to communicate fluently in English and Swahili (both verbal and written)
Must be computer literate – conversant with Microsoft office i.e. word, Excel, and PowerPoint
Valid HIV Testing license/certificate
Counsellor Job Vacancies at PASADA – 15 Posts
How to apply:
All application letters should indicate the position of interest on the envelope, attached with detailed Current curriculum vitae, certified photocopies of certificates, testimonials, transcripts and names of two referees and day time telephone number for confidential contact, should be sent not later than 20 September 2023, interested candidates are encouraged to physically bring their applications at Temeke Chang'ombe opposite Police Chang'ombe within Catholic Church Compound or send them online using info@pasada.or.tz. Only shortlisted applicants will be contacted.
The contact address is;
The PASADA Executive Director PASADA P. O. Box 70225 DAR ES SALAAM, Tanzania.
NON DISCRIMINATION NOTE:
PASADA advocates and upholds the principle of equal opportunity for all and does not discriminate in its short listing, selection or employment practices that are based on racial, creed, sexual orientation, religious basis, sex, nationality, political affiliation, gender bases, marital status, inability or disability, or any other form which does not constitute merits.