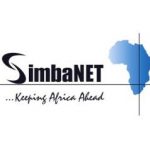 Website SimbaNet Ltd
SimbaNET (T) Limited is a Licensed Public Data Operator with National and International Applications License.
Customer Account Manager (CAM) Job Vacancy at SimbaNet Ltd
SimbaNET Tanzania Limited is part of the Wananchi Group and one of East
Africa's leading Internet, data, TV services and multimedia communication solutions
providers.
We operate in Kenya, Tanzania, Uganda, Zambia, Malawi & UAE. However, we offer services in other countries such as Rwanda, Burundi, SA, Mozambique, Nigeria, Ghana, South Sudan, DRC through our partners
Our client list includes some of East Africa's largest banks, regional Hotel chains; insurance, Education Institutions; ISPs and several Government Ministries, Institutions and Agencies. Our core focus is delivering very high uptime based, managed services with strict compliance to Service Level Agreements (SLAs). We ensure our customers 99.9% uptime and provide seamless around the clock support.
Job Purpose:
Customer Account Managers (CAM) are responsible for handling client Accounts. They foster the relationship between the company and the customer well as handle any projects, accounts, or issues that might be relative to that client. These managers liaise frequently with the customer to assure them of their importance and this helps to build the customers respect and trust in that business.
Job Responsibilities
1. Utilize, review and update the customer database (SAGE) – invoice, contract and online database should match
2. Ensure customer relations and Collections is number one priority
3. Ensure collection of customer payments are in line with our credit policy.
All invoices are to be paid within 15 days from invoice date. And as per Contract payments terms agreed
4.Learn and Understand customer business to help serve them better
5. Analyse customer data and information in order to improve customer satisfaction through constant service improvement, proactive contract reviews and renewals.
See also: Direct Sales Officers Job Vacancies at Pesapal – 10 Posts in Tanzania
Skills Knowledge & Abilities
• 5+ Years of relevant experience,
• Be able to communicate passionately and efficiently, verbally, in print and on the phone
• Be detail oriented
• Be able to Multitask and handle several client accounts
• Be able to work along with other teams' members
Education
• Diploma in Business Management
• Bachelor Degree in Commerce, Arts, Economics, Social Sciences
How to Apply :

See: Cover Letter Sample for a Sales Job Application
Apply to: recruitment@simbanet.co.tz before  the Deadline: 2nd March 2023 .