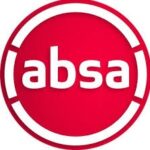 Website ABSA Bank Tanzania Limited
Absa Bank Tanzania Limited, formerly Barclays Bank Tanzania Limited, is a commercial bank in Tanzania and a subsidiary of South Africa-based Absa Group Limited.
Customer Experience Executive Moshi Branch Job Vacancy at ABSA Bank Tanzania Limited
Bring your possibility to life! Define your career with us
With over 100 years of rich history and strongly positioned as a local bank with regional and international expertise, a career with our family offers the opportunity to be part of this exciting growth journey, to reset our future and shape our destiny as a proudly African group.
My Career Development Portal: Wherever you are in your career, we are here for you. Design your future. Discover leading-edge guidance, tools and support to unlock your potential. You are Absa. You are possibility.
Job Summary
Customer Experience Executives will be valuable members of our customer facing team providing a warm welcome for all visitors. They answer any questions, provide orientation, and generally give visitors the information they need to ensure they have a comfortable, enjoyable and memorable branch visit
Job Description
Welcome customers as they arrive into the banking hall with a warm and pleasant disposition
Provide customers and visitors with useful information on banks products and services
Guide and manage customers seamlessly within the banking hall, ensuring TAT is achieved
Effectively educate and guide the customers to enhance the usage of the bank's alternative delivery channels
Provide support for security guards in queue management
Act as the "Quality Control Officer" with respect to ensuring that the branch is clean and well maintained.
Report all perceived negative/suspicious observations to the Customer Experience Unit for resolution.
Support the customer service desk at all times, ensuring that customers are continually delighted.
Any other task as may be assigned by the Branch Manager/Customer Experience Unit.
Manage risk and control effectively by applying applicable risk frameworks and embedding a positive risk culture
Understanding of own role in the end to end processes in which you play a part, including applicable risks and controls.
Adhere to Absa's policies and procedures applicable to own role, demonstrating sound judgement and responsible risk management.
Report all risk events / incidents / issues using the defined process for your business area and help to understand why these happened and how to prevent them in future.
Proactively look for ways to improve the control environment by considering what could go wrong in the processes you operate and how errors could be prevented.
Continuous and proactive engagement with regulatory bodies, unions where applicable
Customer Experience Executive Moshi Branch Job Vacancy at ABSA Bank Tanzania Limited
Education
Higher Certificates and Advanced National (Vocational) Certificates: Business, Commerce and Management Studies (Required)