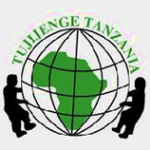 Website Tujijenge Tanzania
Tujijenge Tanzania was set up by Tujijenge Afrika, with the vision of being a leader in the provision of caring, customer focused financial services
Customer Service Officer /Receptionist Job Vacancy at Tujijenge Tanzania
WE ARE HIRING!
Position:
CUSTOMER SERVICE OFFICER /RECEPTIONIST
RESPONSIBILITIES :
• Acceptance of Cash/cheques from customers and checking accuracy and updating the system accordingly.
• Handle payments over the teller booth as per the given guidelines and procedures
• Manage Branch Petty Cash as per Policy and Procedures & update the system daily.
• Prepare the day-end balancing sheet and handover to Accountant/Branch Manager to for their verification.
• Maintain proper registers/records required in the cash office (cash differences/PD cheques/key transfers etc).
• Provide information to prospective walk-in clients and telephone inquiries on products.
• Deliver an exceptional level of service and maintain both internal and external customers of the
branch maintaining total customer satisfaction among all customers.
• Dealing with Customers in relation to repayments – Follow up on falling due reports.
• Safeguard the confidentiality of all information pertaining to the Company and the LOLC Group obtained externally or internally during employment and refrain from divulging same to any third party.
• Maintain a neat and organized reception area.
• Assist in administrative tasks and data entry as required.
Customer Service Officer Job Vacancy at Tujijenge Tanzania
QUALIFICATIONS :
• A bachelor's degree in education finance, banking, accounting, or a related field.
• Minimum of three years of experience in a customer service role.
• Excellent communication and interpersonal skills.
• Strong organizational and multitasking abilities.
• Proficiency in computer applications and office software.
• Ability to work independently and as part of a team.
• Fluency in English and Swahili is required.
SEND YOUR CV ON OR BEFORE 16/09/2023
TO: felixj@tujijenge.or.tz
(Please include "Customer Service Officer/Receptionist" as mail subject)