Full Time
Applications have closed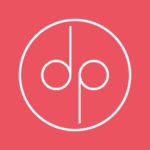 Website Dineplan
Restaurant Reservations and Takeaway Ordering
Customer Support Representative Job Vacancy at Dineplan
About the Role
We're looking  for an energetic, personable self-starter to join our tight-knit but rapidly growing team.
Your role will cover all aspects of customer support which include, but aren't limited to, replying to inbound support emails and phone calls, and making sure that queries are resolved accurately with the highest level of professionalism. Importantly, you won't only successfully handle clients' queries, but also build and maintain good relationships with them. You will be working within a small team of young professionals who are passionate about providing excellent service to the restaurant industry while creating a fun, supportive and innovative culture within the team.
Responsibilities and Duties:
Managing Incoming Support Queries

Become a Dineplan product knowledge expert.
Deliver excellent customer support to our clients via email and telephone.
Manage inbound support tickets, making sure that all tickets are handled timeously and directed to the appropriate department as needed.
Provide troubleshooting and assist clients with account changes, updates and queries.
Build a professional relationship with the clients that you deal with on an ongoing basis.
Work well within our team to achieve any team or individual goals.
Identify Product Improvements and Future Growth

Report any concerns, complaints or requests for improvement to customer success manager and development team.
Report any difficulties, inefficiencies or ideas for improving the efficiency of the support team to do their job to the customer success manager.
Work with the customer success manager to create articles for the Help Desk and make sure that this is continuously kept up to date.
Stay up to date with current trends in the restaurant and tech industry; especially relating to support/client success trends within the SAAS industry.
Customer Support Representative Job Vacancy at Dineplan
Key Skills Required:
Excellent and professional communication skills in English (verbal and written)
Passion for and previous experience in a customer service role
Ability to multitask
Good organisational skills
Ability to handle conflict situations
High attention to detail
Tech savvy / High computer literacy
Energetic and bubbly personality
Willingness to learn and grow
Problem solving skills
Ability to build relationships
Passion and understanding of the hospitality industry advantageous
Recommended: Read our Job Tips Here to enhance your Application