Full Time
Applications have closed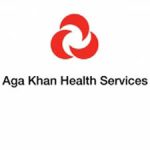 Website Aga Khan Health Service Tanzania
The Aga Khan Health Services is an agency of the Aga Khan Development Network that supports activities in the health field.
Data Clerk Job Vacancies at Aga Khan Health Service Tanzania

Aga Khan Health Service, Tanzania (AKHST) – an agency of the Aga Khan Development Network(AKDN), a not-for-profit international organization that supports social development programs in Tanzania. It has completed a major expansion to position the institution to become a leading and integrated tertiary and teaching health care system in Tanzania.
As part of its health systems strengthening initiatives in working with and supporting Government health programmes, AKHST and (BMZ / KFW) are partnering on a new comprehensive COVID 19 vaccination project aiming at increasing access to and scaling up COVID 19 vaccination through Private Public Partnership (PPP) with Tanzanian-based partners: Regional and Council Health Management Teams in delivering a full range of vaccination services. The Project implementation areas include; Dar es Salaam, Mwanza, Arusha, Morogoro Coastal Regional and Tabora.
AKHST is seeking for enthusiastic and qualified experienced personnel for the following positions to be part of this exciting project:
DATA CLERK (2 POSITIONS)
Reporting to: The Project Manager
POSITION SUMMARY
Data Clerk for COVID-19 Vaccination Project will support data entry activities, daily report compilation and verification. Under the supervision of the Pharmacy Technician, Data Clerk will support vaccination related activities at the Facility and Community. He/She will work closely with the COVID-19 vaccination team and strategic information teams in the respective Districts and Central to ensure all COVID-19 vaccination data are entered in Chanjocovid systems, and monitoring and reporting activities are implemented in accordance to approved plans.
Minimum Diploma in Computer Science, Monitoring & Evaluation, Statistics, or related field
Minimum 1 year experience with data systems, Data entry, collection, verification and reporting for National Monitoring Programs or HIV programs in Tanzania
Familiarity with Ministry of Health data systems
Excellent computer skills, at minimum with Microsoft Office package including Word, Excel, PowerPoint, and Access
Ability to maintain confidentiality regarding clients' health status and sensitive information contained in data sources.
Flexibility to work after normal working hours and weekends and travel extensively to remote areas
Data Clerk Job Vacancies at Aga Khan Health Service Tanzania – 2 Positions
EQUAL EMPLOYMENT OPPORTUNITY (EEO) STATEMENT:
Aga Khan Health Service, Tanzania (AKHST) is an Equal Opportunity Employer. By embracing diverse skills, perspectives, and ideas, we choose to lead. Applicants from all age, sex, religion, race, national origin, and individuals with disabilities are strongly encouraged.
DUTY STATIONS: Dar es Salaam and Mwanza the incumbents should be willing to travel in Project target areas which include Dar es Salaam, Mwanza, Arusha, Morogoro Coastal and Tabora.
PLEASE NOTE: ONLY SHORTLISTED CANDIDATES WILL BE CONTACTED FOR INTERVIEWS.APPLICATIONS, CV AND EDUCATION CERTICATES SHOULD BE SUBMITTED ELECTRONICALLY TO: hr@akhst.org
WITH THE SUBJECT LINE OF THE POSITION OR HAND DELIVERED TO HUMAN RESOURCE DEPARTMENT, P. 0. BOX 2289, OCEAN ROAD, DAR ES SALAAM. CLOSING DATE FOR SUBMISSION OF APPLICATIONS IS END OF BUSINESS DAY ON 18th SEPTEMBER, 2022.
"AKHS Is concerned about the climate and environmental crises we face and is doing everything possible to reduce our own impact, encouraging others to do the same, and advancing understanding in this field. AKHS has set itself the task of getting as close to net-zero carbon operations as possible by 2030. We expect all staff to contribute to achieving these alms In the context of their roles. We encourage applicants with previous experience or an interest in this field to apply"