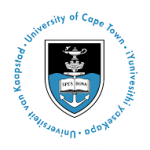 Website University of Cape Town ( UCT )
The University of Cape Town is a public research university in Cape Town, South Africa.
Departmental Assistant Job Vacancy at the University of Cape Town ( UCT )
DEPARTMENTAL ASSISTANT
(Payclass 05)
Department of Human biology
Faculty of Health Sciences
The Department of Human Biology invites suitable applicants for appointment to this permanent position as soon as possible.
The primary functions of this position will be to provide assistance to the departmental electronics workshop as well as perform various general departmental duties.
Requirements:
• Grade 12 or NQF4
• Two years relevant working experience in an electronic workshop environment.
• Physical ability to lift and handle heavy loads
• Good near vision
• Valid code E/EB driver's licence
Advantageous:
• Basic electronic knowledge
• Basic audio-visual knowledge
• Practical electrical knowledge
• Basic computer literacy
• Basic knowledge of laboratory environments
• Health and safety knowledge
Departmental Assistant Job Vacancy at the University of Cape Town ( UCT )
Responsibilities:
• Assist the electronics workshop manager to maintain the workshop and the contents therein.
• Assist with installation of electrical equipment.
• Interfacing and fault finding of audio-visual equipment.
• Other general departmental duties, including but not limited to: examination script collation and decollation, examination invigilation, moving furniture and equipment, driving to Faculty waste facility, assist with the moving of students during practical assessments (OSPEs), collection of liquid nitrogen.
The annual cost of employment, including benefits (where applicable), is R207893 to R244513
View: A Guide to Writing Great Cover Letters
To apply, please e-mail the below documents in a single pdf file to Ashleen at Ashleen.Jantjies@uct.ac.za
UCT Application Form (download at http://forms.uct.ac.za/hr201.doc)
– Cover letter, and
– Curriculum vitae (CV)
– Two references
• Please ensure the title and reference number is indicated in the subject line.
• Please note, only applications from permanent UCT staff members will be considered.
An application which does not comply with the above requirements will be regarded as incomplete. Only shortlisted candidates will be contacted and may be required to undergo a competency test.
Telephone: 021 650 1450 Website: www.hr.uct.ac.za
Reference number: E22955 Closing date: 04 November 2022
"UCT is a designated employer and is committed to the pursuit of excellence, diversity, and redress in achieving its equity targets in accordance with the Employment Equity Plan of the University and its Employment Equity goals and targets. Preference will be given to candidates from the under-represented designated groups. Our Employment Equity Policy is available at www.uct.ac.za/downloads/uct.ac.za/about/policies/eepolicy.pdf. "
UCT reserves the right not to appoint.