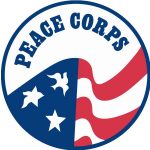 Website Peace Corps
The Peace Corps is an independent agency and volunteer program run by the United States Government providing international social and economic development assistance
Deputy Director of Programming & Training Job Vacancy at Peace Corps
PERSONAL SERVICES CONTRACTOR (PSC) VACANCY ANNOUNCEMENTS
SALARY: Compensation is negotiable within a pre-determined range, based on salary history and experience. Non-cash benefits include medical, retirement and others where applicable. OPENING DATE: March 17,2023 CLOSING DATE: March 31,2023 (17:00pm Tanzania Time)
WORK HOURS: Full -Time / 40 hours/per week
These are Personal Service Contract (PSC) positions, to be based at Peace Corps' office in Oyster Bay, Dar es Salaam. They are full-time, A0 hours per week positions. The schedule may vary, based on operational requirements and may include evening, holiday and weekend work. The anticipated contract will be for a base period, with up to four option periods, exercisable at the unilateral option of the Peace Corps based on satisfactory performance, continued need for the position, and availability of funds. Preference will be given to personal services candidates who are citizens of Tanzania at the time of application.
Deputy Director of Programming & Training: The Deputy Director of Programming and Training (DDPT), under the direct supervision of the Director of Programming and Training (DPT), is responsible for the management of strategic staff and several operational components of the Program, Training, and Evaluation (PTE) team at Peace Corps Tanzania, based in Dar es Salaam. S/he will cultivate a culture of evidence-based, high-quality programming and staff accountability to promote impactful programming and training at Peace Corps Tanzania. S/he will provide continuity and management support across program sectors (education, health, and agriculture); oversee the site management process; lead the team in coordinating and engaging cross-sectoral partners; and assume responsibilities of the DPT in his/her absence.
Qualifications and Evaluations:
Applicants must address each qualification listed below with specific and comprehensive information supporting each item. Failure to do so may result in a determination that the applicant is not qualified.
Education Requirements:
University degree in Project Management, International Development, Social Sciences, International Relations, Public Health, Cultural Studies, Social Work, or a related field.
Language:
English Level IV (fluent) and Swahili Level IV (fluent) in speaking/reading/writing is required. Excellent verbal and written communication skills in both languages required.
View also: Project Managers Job Vacancies at Kukua
Work Experience:
A minimum of ten years related work experience including technical areas of health, education, and/or agriculture and management, preferably with an international organization in Tanzania or the region.
Minimum of five years demonstrated success in managing, coaching, and/or supervising staff, building and leading teams, facilitating collaborative work environments and group projects, or related skills.
Supervisory and program management experience required.
Deputy Director of Programming & Training Job Vacancy at Peace Corps
Skills and Abilities:
Proven ability to plan, manage, and support a dynamic team in accordance with United States Government (USG) standards and regulations.
Excellent team-building skills, strong organizational skills, and attention to detail.
Demonstrated conflict mitigation and problem-solving skills and ability to manage multiple projects.
Excellent facilitation and presentation skills.
Experience in data collection, monitoring, reporting, and evaluation.
Proficient in software programs including Microsoft Excel, PowerPoint, and Word.
Demonstrated savviness with IT skills needed to support regular use of digital communication tools such as Zoom, Teams, Padlet, Mentimeter, etc.
View also: Project Manager Job Vacancy at SOS Children's Villages
Note: See How to Apply instructions below.
Applicability:
Contract offer is contingent on availability of funds, reference checks, background check, medical examination, submission of proof of required vaccinations or other medical information.
All applicants must identify in the application whether or not they have ever served Peace Corps as a Trainee or Volunteer (including Response), or as a staff member (USDH, PSC, or FSN), and if so, to identify the position location, position type, title, and starting and ending dates.
Procedures for Employment Applicants:
Peace Corps Manual Section 611 is applicable to this position. This section prohibits the employment of certain persons previously engaged in intelligence activities or connected with intelligence agencies. If you have ever worked for an intelligence agency, you are NOT eligible for employment at the Peace Corps in any capacity, and you should not apply for employment.
Deputy Director of Programming & Training Job Vacancy at Peace Corps
NOTE: Peace Corps reserves the right to withhold an offer of a personal services contract to an individual that is a relative or household member of a current Peace Corps staff member.
Peace Corps reserves the right to not evaluate or to withhold an offer of a personal services contract to an individual that has a history of poor past performance or conduct as a Peace Corps Trainee, Volunteer, or staff member(USDH, PSC, or FSN).
The individual selected will be required to follow any workplace health and/or safety rules indicated for their position – including complying with any medical and/or training requirements specified for their position in accordance with public health and/or occupational health or safety policies.
Peace Corps will not discriminate against an applicant because of that person's race, color, religion, sex (including gender identity, sexual orientation, and pregnancy), national origin, age (A0 or older, except when the applicant is beyond the mandatory retirement age in the country of assignment), disability, or genetic information.
The individual selected may be asked to complete one or more temporary duty assignments at other Peace Corps posts, transfer to another Peace Corps post, or to complete a detail with another USG Agency, a Peace Corps Headquarters office, or with a post other than the post of assignment. As part of an approved detail, the individual may be requested to perform work that may be specifically in line with or may add to the duties stated in the contract.
How to Apply:
Individuals meeting the minimum qualifications should submit a cover letter with one-inch margins in Times New Roman font size 12, justifying your qualifications and proven track-record for the position. Also submit a maximum two-page Resume (even if your experience exceeds two pages, summarizing your qualifications).
Deputy Director of Programming applicants- send both items to the following email address:
tz-applicants2@peacecorps.gov with the subject line:
Reference No. (for example PC 23-05 or PC 23-06)_Position Title-Last Name-First Name.
Shortlisted applicants will be convened to sit for a written test.
NOTE: Due to the high volume of applications received, we will only contact applicants who are being considered. Thank you for your understanding.
For Further Information:
The complete position descriptions for all three (3) positions listing all of the duties, responsibilities, required qualifications, etc. may be obtained by sending an email to TZ-DMO@peacecorps.gov.