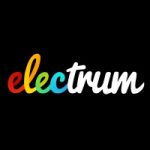 Website Electrum Payments
Electrum provides enterprise software that represents the next generation of payments technology
Desktop Support Technician Job Vacancy at Electrum Payments – Temporar
Description
Electrum is an exciting B2B tech company working with some of South Africa's biggest household names. We love that the projects we work on touch the lives of millions of South Africans every day, making a real difference – whether that's giving an aspiring businesswoman access to banking for the first time, or distributing government financial aid to thousands of students.
We are looking for a proactive, enthusiastic and focused Desktop Support Technician to assist with daily operations and the office expansion project. This is a contract position starting Mid November 2022 through to mid January 2023.
You'll provide desktop support to our employees working at our offices in Foreshore, Cape Town as well as providing remote support for employees working from home.
The key responsibilities for the Desktop Support Technician are:
Keeping our computer systems running smoothly and ensuring our people get the maximum benefit from them.
Installing and configuring computer hardware, operating systems and applications.
Assisting employees with any hardware and software issues.
Troubleshooting system and network problems, diagnosing and solving hardware and software faults.
Replacing parts when required, replenishing consumables and maintaining an inventory register.
Setting up new accounts and profiles and helping with password issues.
Prioritising and managing our open cases.
Assisting with all technology requirements for the office expansion project.
Ad-hoc tasks.
Desktop Support Technician Job Vacancy at Electrum Payments – Temporary
Requirements
At least 1 year experience as a Desktop Support Engineer.
Hands-on experience with Mac OS and general hardware.
Experience being the custodian for internal IT support.
Experience working with customers in a customer support role that includes:

Remote troubleshooting to customers,
Working within SLAs.

Prior experience working on a Helpdesk and ticketing system.
Have hands-on experience with Google workspace.
Person needs to be physically agile and prepared to move furniture, run cabling, be up and down from step ladder.
Be available to work weekends and after hours due to timelines of project.
Increase your chances by having:
Accredited IT course that addresses networking, programming or any course relevant to the role.
Passion for tech and the ability to brainstorm and implement innovative/creative solutions.
Benefits
A good work-life balance is very important at Electrum. You know when your brain has switched off for the day and you need to go for a surf, but you also know when the design you have produced is sloppy. At Electrum you will be expected to know when you deserve a surf and when you need to knuckle down and get the work done. For the more "knuckle down" days we make it worth your while with benefits such as:
Onsite gym and shower facilities
Daily cooked lunches and a stocked kitchen for the mid-day nibbles
A rad coffee station where you can practice your cappuccino foam art
Team socialising, hikes, getaways, and dinners
Understanding that if an emergency comes up, family comes first
A generous leave policy, starting at 20 days per year
Flexible work hours
A recreational area with foosball, table tennis and fatsaks that are perfect for creative napping
We have created a safe, transparent environment where:
We know mistakes happen, and that's okay. We even have a 3 step approach to dealing with them:
Tell everyone about it
Fix the mistake
Tell everyone about it
You are responsible for your actions – both the successes and the failures
We talk openly about salaries and bonuses. At Electrum we believe it's evident why some people earn more and others a bit less. It's like being on a sports team where salaries are widely known.
How to Apply :