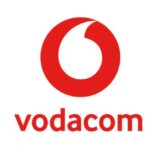 Website Vodacom Tanzania Plc
Vodacom Tanzania Limited is Tanzania's leading cellular network company.
Digital Care Advisor Job Vacancy at Vodacom Tanzania Plc
Aggregate function: 
Commercial
Business Area: 
Local Commercial Operations
Job Profile and Key Responsibilities
Role Profile:
Digital Care Advisor is responsible for our digital and self – service solutions with the objective of offering superior customer service and support, by coordinating activities with relevant stakeholders and promoting alternatives contact channels including but not limited to IVR, USSD, Live chat, My vodacom App etc with the purpose of improving Customer Experience.
Responsible for coordinating and executing the company's digital strategy.
This role is instrumental in increasing our self-care solutions offering simple ways for customers to engage with us.
Key accountabilities and decision ownership:
Analyse customer trends to get insight on their needs and provide preferred solutions via digital platforms.
Design, review and implement chat bot and voice bot customer journeys.
Ensuring chat bot accuracy and adoption by customers.
Work with other stakeholders to promote our digital self-care products to customers in order to increase reach and engagement.
Core competencies, knowledge, qualification and experience
Experience with Digital and Social Media support platforms, chat bots, Biometrics, IVR and self-service design
Excellent communication and analytical skills
Ability to persuade and influence peers and stakeholders
Innovation focused  and customer obsessed
3+ years functional experience or industry experience
Bachelor degree in IT, Business Administration, Marketing or its equivalent.
Digital applications knowledge and experience would be advantageous.
Strong analytical skills and digital acumen.
Digital Care Advisor Job Vacancy at Vodacom Tanzania Plc
Not a perfect fit?
Worried that you don't meet all the desired criteria exactly? At Vodafone we are passionate about Inclusion for All and creating a workplace where everyone can thrive, whatever their personal or professional background. If you're excited about this role but your experience doesn't align exactly with every part of the job description, we encourage you to apply as you may be the right candidate for this role or another role, and our recruitment team can help you see how your skills fit in.