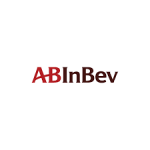 Website AB InBev / TBL Plc
TBL Plc is a subsidiary of ABInBev. ABInBev is the largest brewer in the world.
Distribution Driver Job Vacancy at AB InBev / TBL  Plc
Dreaming big is in our DNA. It's who we are as a company. It's our culture. It's our heritage. And more than ever, it's our future. A future where we're always looking forward. Always serving up new ways to meet life's moments. A future where we keep dreaming bigger. We look for people with passion, talent, and curiosity, and provide them with the teammates, resources and opportunities to unleash their full potential. The power we create together – when we combine your strengths with ours – is unstoppable. Are you ready to join a team that dreams as big as you do?
The Key Purpose of a distribution driver is to perform and facilitate product deliveries safely and to standard while promoting the Company's image.
Key roles and responsibilities:
To ensure the vehicle is always maintained in good running order by observing maintenance schedule and filling pre-inspection form prior to every trip
To ensure the safety of the vehicle and cargo always and in all locations with full adherence to legal and company requirements with regards to safety and cleanliness
To ensure beer and empty crates are delivered at the right place and at the right time as per delivery/collection instruction and route plan
To ensure loading/ unloading of products is done as per processes, all products are counted, both at load location and unload locations, and delivery documents are duly signed and issued
To observe standard provided for fuel usage per 100km, reduce idling time, no excessive breaking etc.
To ensure breakages and missing bottles are eliminated to zero by following safe driving principles
To ensure pre-trip inspection forms are filled out accurately
Accurate fuel records are kept, and fuel reports submitted on time as per process
On time submission of any Distribution Plant Optimization related reports and requirements, such as reporting of SIO's
Key Attributes and Competencies
Numeracy and literacy skills
Fluent in English and Swahili
Verbal and written communication skills to handle customer queries
Ability to use electronic equipment
Basic knowledge of automobile engineering
Distribution Driver Job Vacancy at AB InBev / TBL Plc
Minimum Requirements:
Form IV with certificate in driving from NIT
Valid license to drive Heavy Duty Vehicle –Class E & D from Sumatra
3 years' experience driving Heavy Goods Vehicles
Additional information:
ABInBev is an equal opportunity employer, and all appointments will be made in line with ABInBev employment equity plan and talent requirements. The advert has minimum requirements listed. Management reserves the right to  use additional/ relevant information as criteria for short-listing