Full Time
Applications have closed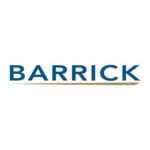 Website Barrick – Bulyanhulu Gold Mine LTD
Bulyanhulu is a narrow-vein gold mine containing gold, silver and copper mineralisation in sulphides.
Draughtsperson Job Vacancy at Barrick – Bulyanhulu Gold Mine LTD
JOB ADVERT: DRAUGHTSPERSON (01 POSITIONS)
Bulyanhulu Gold Mine is seeking to recruit Draughtsperson to join our team. The successful candidate for this position is expected to align to the Barrick DNA and drive a change within his team and the business and on a practical note will ensure activities in the mining department are effectively planned and undertaken in a safe and cost effective manner to achieve targets in accordance to BGML Mining Safety Standards, Policies and Procedures
Reporting to: Capital Projects Foreman
Duration: Permanent
RESPONSIBILITIES:
Comply with all site safety and environmental standards, procedures and policies.
Liaise with the team to gather product and structural requirements and designs.
Calculate dimensions, weight limitations and requirements in materials.
Create detailed designs with computer – aided design (CAD) software.
Design diagrams, maps and layouts to illustrate workflow.
Prepare and review rough sketches and review them along with the Engineering team.
Identify potential operational issues and redesign products to improve functionality.
Ensure final designs comply with regulations and quality standards.
Develop plans and specifications according to client's needs.
Provide detailed analysis of the project execution.
Enumerate the procedures and materials for the project.
Create visual guidelines for construction purposes.
Specify the details of the project through drawings and relevant materials
Design plans using engineering and manufacturing techniques.
Manage project documents as per WBS.
Draughtsperson Job Vacancy at Barrick – Bulyanhulu Gold Mine LTD
Qualification Requirements:
Ordinary level certificate – Form IV
Full Technician Certificate (FTC) or Diploma in Architecture
Valid driving license
Experience Requirements:
Minimum 5 years' experience in large scale multidisciplinary projects.
Experience in computer-aided design and drafting (CADD).
Ability to work in a team and remain professional at all times.
Experience in the Mining Industry will be an added advantage
Skills / Knowledge Requirements:
Extensive knowledge of Microsoft Office package.
Engineering codes, standards, legislation and regulations.
Quality management
Knowledge of All Engineering Design & Principles.
Ability to adopt and work under tight schedules.
Verbal and written communication skills
Understanding technical drawings and manuals
Strong communication and interpersonal skill
Recommended: Read our Job Tips Here to enhance your Application