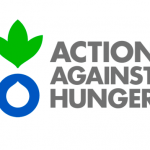 Website Action Against Hunger
Action Against Hunger is a global humanitarian organization that takes decisive action against the causes and effects of hunger.
Driver Job Vacancy at Action Against Hunger
---
| | |
| --- | --- |
| Position:                            | Driver |
| Department | Logistics |
| Reports to | Logistics Officer |
| Location | Singida, Tanzania |
| Last update:      | April  2023 |
Action Against Hunger leads the global movement to end hunger. We innovate solutions, advocate for change, and reach 24 million people every year with proven hunger prevention and treatment programs. As a nonprofit that works across 50 countries, our 8,300 dedicated staff members partner with communities to address the root causes of hunger, including climate change, conflict, inequity, and emergencies. We strive to create a world free from hunger, for everyone, for good.
Action Against Hunger USA is part of the Action Against Hunger International network. As an independent NGO, Action Against Hunger USA currently manages operations in 8 countries: Tanzania, Kenya, South Sudan, Somalia, Uganda, Ethiopia, Zambia and Haiti.
Summary of Position
As part of the Action Against Hunger USA – Tanzania Country office, the Driver position has the following purpose, engagement and delivery requirements
Support the implementation of Action Against Hunger projects through driving project vehicles in the respective regions and districts. The incumbent will also be accountable to maintain and provide general good care and services for the vehicles.
Engagement
Coordinate with Program and Support staff to ensure efficiency of business processes.
Liaise with Logistics officer and Finance/Administration Officer for effective service provision on transport and vehicle management.
Deliver quality, timely, sustainable and consistent support in transportation to ensure efficient day-to-day operations of the Tanzania Country Office. In addition, ensure appropriate maintenance of Action Against Hunger vehicles for use in the field as may be required
Essential duties
Drive program vehicles as directed by Administration Officer and provide safe and efficient transportation to the staff and its visitors. He will ensure the safety of passengers, cargo and vehicle and observe traffic rules and road discipline.
Drive long distance with or without program staff when required and adhere to the rules and regulation.
Ensure that the vehicle is always clean and in good order and all the documentation e.g. insurance and road license are up to date.
Perform routine vehicle inspection and maintenance including checking oil, fuel, brakes, lights windshield wipers, waters and tire pressures, and report any damage or abnormal condition of the vehicle.
Keep track of maintenance record of vehicles to ensure that service schedule is adhered to and to remind the employer in advance when vehicle (s) service is due.
Maintain record of work performed; Fills up all necessary forms, makes timely reports of accidents, incidents and unusual occurrences.
Ensure necessary steps are taken as required by rules and regulations in case of involvement in an accident, he will report promptly any defects or malfunctioning of the vehicle that require immediate attention to the Supervisor's, he will assist the Supervisor in planning and control of (regular) services.
He will check daily status and availability of spares jack and tools and perform minor repairs to the vehicle, change tires, always refuel the vehicle as required and ensure cleanliness of the vehicle.
He will ensure that the ACF vehicle(s) are only used for official/authorized business and report to supervisor if unauthorized incident (s) took place.
Deliver parcels, letters and other relevant items to offices and businesses as appropriate.
Performs miscellaneous job-related duties as assigned by Supervisor.
Supervisory Responsibilities
None.
Gender Equality Commitments  
Foster an environment that supports values of women and men, and equal access to information.
Provide a work environment where women and men must be evaluated and promoted based on their skills and performance.
Respect beneficiaries' women, men, children (boys and girls) regardless of gender, sex orientation, disability, religion. race, color, ancestry, national origin, age, or marital status.
Value and respect all cultures.
Driver Job Vacancy at Action Against Hunger
Fiscal Responsibility
Ensure Action Against Hunger vehicles are well maintained and clean and all documentation are up to date
The position will ensure all movements are approved by Logistics Officer before commencement; and within Action Against Hunger driving rules and regulations
Ensure the vehicles are properly cleaned, fueled and in order
Physical Demands
While performing the duties of this job, the employee is required to drive for long periods in rough roads with poor terrain. Must be able to observe driving rules and regulations to avoid accidents and ensure safety of both passengers and vehicle itself.
The physical demands described here are representative of those that must be met by an employee to successfully perform the essential functions of this job.
Working Conditions, Travel and Environment
The duties of the job require regular job attendance at least five days per week. Must be available to work outside normal office hours or on the weekends as required.
Must be able to travel as required for standard domestic business purposes. While performing the duties of this job in the field, the employee may be exposed to precarious settings under high security risks and/or very basic living conditions and outside weather conditions, as well as to infectious diseases.
Required Qualifications and Professional Experience
Advance Driving Certificate NIT/VETA
A Secondary School Certificate with a PASS grade
Valid driver's license class C and proof of good driving records.
Ability to communicate in Kiswahili and simple English
Required Skills & Competencies
Minimum 5 years' experience in similar position; previous experience working with INGO will be an added advantage
Ability to work effectively with minimum supervision
Trustworthy, high sense of responsibility, alert; emotional stability, neat and courteous;
Ability to communicate in Kiswahili and simple English
Compatibility for both independent and team work.
Active listener with good interpersonal skills
Demonstrated flexibility and or adaptability.
Excellent organizational and planning skills
Ability to work in a high-pressured environment and to multi-task
Worked in Singida region and its districts will be an added advantage
All employment offers with Action Against Hunger are conditional upon the receipt of satisfactory references and the signing our code of conduct, Safeguarding Policy with a particular focus on Protection from Sexual Exploitation and Abuse and Child Safeguarding.  This position will also be subject to robust reference and background screening checks.
How to Apply:
All candidates should send their CV and cover letters online via
hrrecruitment@tz-actionagainsthunger.org Action Against Hunger-USA provides all staff with an attractive salary & benefits package. We provide equal employment opportunities (EEO) to all employees & qualified applicants for employment without regard to race, color, religion, gender, ancestry, sexual orientation, national origin, age, handicap, disability, marital status, or status as a veteran. Action Against Hunger-USA complies with all applicable laws governing nondiscrimination in employment. The dead line is 25th April 2023.