Full Time
Applications have closed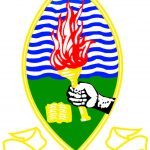 Website University of Dar es Salaam (UDSM)
The University of Dar es Salaam is a public university in Dar es Salaam, Tanzania.
Driver/Messenger Job Vacancy at the University of Dar es Salaam
UNIVERSITY OF DAR ES SALAAM
COLLEGE OF ENGINEERING AND TECHNOLOGY BUREAU FOR INDUSTRIAL COOPERATION (BICO)
VACANCY ANNOUNCEMENT
Background
The Bureau for Industrial Cooperation (BICO) is a registered engineering consulting firm operating under the College of Engineering and Technology of the University of Dar es Salaam. Applications are now invited from suitably qualified, dynamic, experienced and performance driven Tanzanians to fill the vacancy of Driver/Messenger.
1. Job Title:      Driver/Messenger (1 post)
A: Qualification and Experience
Holder of Form IV Certificate of Secondary Education with passes in Kiswahili and
English plus a Basic Driving Course Certificate from NIT or other recognized College.  Must have a valid Driving License in class E or C1 with at least five (5) years driving experience without causing accident. Possession of Training in motor vehicle/automobile maintenance, repair and working experience in engineering projects will be an added advantage.
B: Duties and Responsibility
To drive vehicles for department/unit safety;
To maintain and keep up to date log books;
To ensure that valid documents are obtained prior to commencing and journey
To ensure safety of passenger (s) during driving
To ensure safe – keeping and cleanness of the vehicles and its tools;
To keep motor vehicles in good running conditions and reports immediately faults and defects to transport officer;
To maintain disciplined behavior, smartness and proper conduct in render services;
To adhere to Vehicles Maintenance Schedules;
To report promptly any defects or problems detected in the vehicles;
To perform messenger duties and responsibilities such as dispatching documents/letters, collecting mail, photocopying of documents;
To perform any other related duties and responsibilities as may be assigned by one's reporting officer
          C: Salary
Attractive salary package as determined by the BICO Board depending on qualification and experience will be provided.
2. TERM OF SERVICE
Two-year contract renewable upon satisfactory performance.
Age Limit: 30 to 50 Years
Driver/Messenger Job Vacancy at the University of Dar es Salaam
4.MODE OF APPLICATION
Application letter, CV and certified copies of Academic, Professional and Birth Certificates to be addressed to:
The Manager, Bureau for Industrial Cooperation (BICO)
College of Engineering and Technology
University of Dar es Salaam
P.O. Box 35131  DAR ES SALAAM
NOTE:
Certificate from foreign examination bodies for Ordinary or Advanced level education should be verified by the National Examination Council of Tanzania (NECTA). ii. All applicants must be Citizens of Tanzania an age of 30 and not above 50 years of age.
Applicants must indicate their National Identification Numbers (NIDA Number).
Presentation of forged certificates and other information will result in disqualification and legal action.
Applicants retired or terminated from public service for whatever reason should not apply.
Only shortlisted candidates will be contacted for an interview.
Deadline for application is 3rd May, 2023
6. MODE OF SUBMISSION
All applications must be sent through UDSM recruitment portal by using the following address: https://hrmis.udsm.ac.tz/hrportal/index.php/application_list and not otherwise.