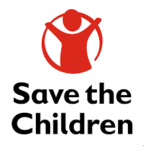 Website Save the Children
The Save the Children Fund, commonly known as Save the Children, was established in the United Kingdom in 1919 to improve the lives of children .
Education Office-Sida Job Vacancy at Save the Children

Education Office-Sida Integrated Project at Save the Children March, 2023
Job Description
SCOPE OF THE ROLE
Overall responsible for effective management of education project activities and budgets under Sida Integrated Project/Mradi Jumuishi in Mbozi District' project areas, Songwe Region closely and in close collaboration with the authorities of respective communities, schools, wards, district and region to ensure target children; girls and boys realize their right to quality learning and wellbeing.
See also: School Improvement Project Officer Job Vacancy at So They Can
Education Office-Sida Job Vacancy at the International Rescue Committee
With leadership support from Project Education Coordinator and technical support from the education specialist, the job holder will work towards consolidation of Save the Children's five year-experience, strategies, approaches and learning from implementing Tuwekeze Pamoja, Let's Invest Together (2017-202) to improve children's learning outcomes in Mbozi district through provision of holistic support to girls and boys from conception to age 6, ensuring their physical, socio-emotional, cognitive development and learning needs are met (July 2022-Dec 2023).
Read: Some Common Interview Questions and their Suggested Answers