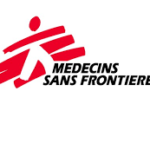 Website Médecins Sans Frontières
MSF is an international, independent organisation.
Energy Specialist Job Vacancy at Médecins Sans Frontières
JOB VACANCY – ENERGY SPECIALIST
Title: Energy Specialist
Duration: 12 months (Fixed Term Contract) – Full time position (100%)
Direct Reports: Logistics Coordinator
Location: Flying for all MSF Tanzania Projects
FOR NATIONAL STAFF ONLY
INTRODUCTION:
Médecins Sans Frontières (MSF) is an international, independent, medical humanitarian organisation that delivers emergency aid to people affected by armed conflict, epidemics, natural disasters and exclusion from healthcare. MSF offers assistance to people based on need, irrespective of race, religion, gender or political affiliation. MSF is therefore guided by the principles of neutrality and impartiality. These principles must apply to all MSF staff.
Required Criteria:
Minimum Educational Qualification:
• Essential secondary education and technical diploma electrical or technical university degree in energy, mechanical and/or electricity domain.
Experience:
• Essential at least one year of working experience in logistics related activities in the concerning specialty.
• Desirable previous experience with MSF or other NGOs, and working experience in developing countries.
View also : Electrical Engineer – Power Plant Job Vacancy at Dangote Cement Plc
Languages:
• Essential mission language: English and Swahili (Kirundi and/or French will be a plus.)
Objectives of the position:
• Carry out the assessments and ensure the implementation, day-to-day management and control of the technical part of the projects and Coordination in the energy (and HVAC if relevant) domain, in accordance with MSF protocols, standards and procedures in order to ensure the optimal functioning of the project and the infrastructures and efficient use of systems and equipment as well as to supervise and provide necessary support to the entire mission projects according to the requirements
Main Responsibilities:
• In collaboration with project LTL / managers, provide support and guidance to the field staff in order to ensure that all electrical (and HVAC if relevant) installations comply with MSF standards, protocols and procedures, and the preventive and corrective maintenance is done accordingly.
• Carry out evaluations, feasibility and detailed studies of the project to present hierarchical superiors different possible solutions to the difficulties encountered in his/her area of specialization, namely the installation, construction and commissioning of electrical (and HVAC if relevant) installations. In direct contact with staff, identify project needs and manage responses of requests by establishing priorities.
• Provide support to the teams in the field in the energy (and HVAC if relevant) domain and assist in the training of project technicians to make them autonomous for preventive maintenance, basic troubleshooting and small jobs. Ensuring that technicians are able to implement safely procedure for themselves and users.
• Guides and supports the field teams to define and implement preventive and corrective maintenance procedures
• Raises the awareness on energy use for all staff and advices on strategies to improve energy efficiency of the site.
• Provide training for technicians on appropriate use and maintenance of existing and new installations.
• Act as an itinerant support of the mission implementing proposed solutions when needed and provide managers with duly documented technical advice.
• If necessary, defines procedures and / or protocols for the proper functioning of the electrical (and HVAC if relevant) installations in the field.
• Performs regular inspections of the interventions and condition of the electrical (and HVAC if relevant) installations.
• Participates in the evaluation of local actors and ensures the quality of services and supplies.
• Checks and advises on international orders for consumables and replacement equipment.
• Ensures the management of stocks and equipment in his/her specialty area at mission level
• Ensures that all design, operating and maintenance documentation is up to date (report, asset management tool, diagrams and layouts, consumption reports, power assessments, cooling and heating need assessments).
• Ensure that the right equipment and electrical tools are in place and correctly used.
• Identifying, defining and implementing solutions and strategies that reduce the environmental footprint of the electrical installations (and HVAC if relevant) in the mission/projects. These strategies englobe not only technical solutions but also how the electrical installations are used, maintained and managed. The main objective of reducing the environmental footprint entails energy efficiency, reducing the carbon dioxide emissions, a proper waste management and the use of sustainable and adapted solutions according to the context.
Energy Specialist Job Vacancy at Médecins Sans Frontières
CONTEXT SPECIFIC ACCOUNTABILITIES:
• Base at Kigoma region, Kibondo/Nduta refugee camp and flying around all MSF Tanzania mission project sites including coordination to implement and follow-up on issues related to Electrical installation.
• Performing periodical maintenance for the power boards everywhere on the mission
• Follow up on the project electrical stocks and advises the LTL on orders
• Perform field visit as requested by the supervisor
• Ensure that single line diagram are always updated and present in termination boxes
• Report writing; Monthly, visit and ToR in concern with the mission activities
• Responsible for the tools assigned to him/her
• Perform and update inventory for the equipment
• Technical validation and reception of materials
• To conduct tests of the batteries as per protocols and ensure backup systems are kept in best possible environment/conditions.
• Able to calculate GHG reduction due to Solar yield and energy efficient gadgets selection.
• Encourages and supports MSF's work to significantly reduce carbon emissions and environmental degradation by promoting and facilitating use of durable energy efficient technologies inside of the organization.
Professional and Competencies:
• Computer literacy – MS Office softwares, Internet, Autocad knowledge is desirable
• People Management and Development Level 2
• Commitment to MSF Participles Level 2
• Behavioural Flexibility Level 3
• Results and Quality Orientation Level 3
• Teamwork and cooperation Level e3
• Stress management Level 3
APPLICATION INFORMATION
All interested candidates shall submit their motivation letter, CV and copy of relevant professional certificates not later than Thursday, March 23rd, 2023 at 4:00 PM. Please quote the job title on the email subject "ENERGY SPECIALIST".
Please send your application to the email address MSFCH-Tanzania-Recruitment@geneva.msf.org. The applications can also be submitted at MSF offices situated at Warioba RD, Mikocheni B, Plot 100, Daima Street House no 16 or To MSF Project Admin in Nduta Refugees Camp, Kibondo District.
Female candidates are highly encouraged to apply.
The protection of your personal data is important to MSF. By submitting your application, you consent to MSF using your data only for the recruitment process to have all the information and documents necessary to proceed with the recruitment, validation of your application and selection of the most suitable candidate. Your data will be treated confidentially. Only people part of the recruitment process have access to your data. MSF does not sell your data under any circumstances.
If you have any questions or requests, you can contact MSFCH-Tanzania-HrManager@geneva.msf.org
Only short-listed candidates will be contacted
---