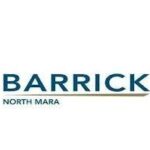 Website Barrick – North Mara Gold Mine LTD
The North Mara gold mine is located in north-west Tanzania in the Tarime district of the Mara region.
Environment Officer Job Vacancy at Barrick – North Mara Gold Mine LTD
Environment Officer
Tarime, Mara Region, Tanzania, United Republic of
Job Description
Position Description
North Mara Gold Mine Limited is seeking to recruit Environment officer to join and grow their team. You will be expected to align to the Barrick DNA and to operate within our mining assets with our best people teams. You will contribute in a safe and cost-effective manner to achieve targets in accordance with Mine Safety Standards, Policies and Procedures and ensure daily targets are met.
About North Mara
The North Mara gold mine is located in north-west Tanzania in the Tarime district of the Mara region. It is around 100 kilometres east of Lake Victoria and 20 kilometres south of the Kenyan border.
North Mara started commercial production in 2002. The mine is a combined open pit and underground operation from two deposits, Gokona (underground) and Nyabirama (open pit).
Responsibilities
Assist the Senior Environmental Officer on planning, coordinating and executing biodiversity conservation, progressive rehabilitation and mine closure activities. This is the key function of this position so a successful candidate should be ready to spend much time of his career on this function
Assist the Senior Environmental Officer of supervision of closure related studies such as Geochemical Characterization, Pit Lakes Modelling, Social Closure and others
Supervise field closure related pilots study and report  results to Senior Environmental Officer
Carry Lab based on site closure related studies as required
Supervise field concurrent  rehabilitation activities and record necessary field information
Develop and implement tool for biodiversity monitoring at the site, capture monitoring information in GIS
Coordinate Biodiversity Offset programs in Tanzania as required
Assist the Senior Environmental Officer on Biodiversity Plan Implementation
Conduct Flora and Fauna studies, bioaccumulation studies, and other key biodiversity related studies as required.
Own and update closure costs on quarterly and annual basis using available tools as guided by Barrick Group Closure Team
Run onsite leach column experiment is up and running with proper data interpretation
Develop and implement robust on site land disturbances permitting system, capture relevant information in GIS.
Prepare progressive rehabilitation progress and biodiversity maps using GIS software or alternative software as required
Conduct stakeholders consultation as part of mine closure
Process mine related permits as required and keep the permit register up to date
Prepare reports as required and ensure that all information required for reporting such as Sustainability Information is reported on time as required
Conduct other assignment assigned by supervisor but not limited to the following:

Participate on  implementation of EMS across the site and ensuring the site comply with the ISO 14001:2015
Maintain and update the legal and permit registers
Undertake annual assessment of compliance against the legal and other requirements for all departments and contractors
Follow up of environmental incidents and ensure all incidents are lodged.
Coordinate and/or conduct environmental training and awareness programs and maintain training records
Participate in implementation of the cyanide code
Plan, coordinate and supervise environmental projects
Participate in the EIA studies for new projects
Coordinate monthly, quarterly and annual reports
Assist on Site Environmental Lab Operations
Assist on supervision of Chemical and Waste Management on site
Assist on water, air quality and noise monitoring activities
Environment Officer Job Vacancy at Barrick – North Mara Gold Mine LTD
Qualification requirements
Bachelor's degree in Environmental Engineering, Environmental Management, Environmental Chemistry or related field from a reputable University
Professional registration with NEMC as Environmental Expert (EIA and Auditing) is an added Advantage
Computer literacy is essential – Excel, Word, PowerPoint, Outlook, etc. The use of GIS and other specialized software's for environmental management will be an added advantage.
Experience and Competencies needed
Minimum of 2 years' experience in environmental management in the extractive industry or similar operations.
Understanding of the ISO 14001 certified environmental management system
Experience and ability to work long hours in a remote site environment will be an added advantage
Experience in mine closure and rehabilitation will be added advantage
Should be able to comprehend multiple scientific information and make interpretation
Should be able to learn and adapt quickly on new technologies especially software and tools i.e. Closure Cost Model, Pit Lake Modelling Tools, Water and Salt Balance Tools, Material Balance Tools, GIS and others
Ability to work under minimum supervision is essential
Recommended: Read our Job Tips Here to enhance your Application