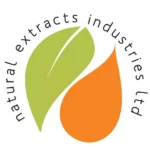 Website Natural Extracts Industries Ltd (NEI)
Natural Extracts Industries Ltd (NEI) is pioneering the sustainable, natural flavour manufacturing industry in Tanzania for global export, starting with vanilla and other flavour extracts.
Extraction Assistant Operator Job Vacancy at Natural Extracts Industries Ltd (NEI).
Background
Extraction Assistant Operator – 1 post
Natural Extracts Industries Ltd (NEI) is a social enterprise company pioneering the sustainable flavour extract manufacturing industry in Tanzania, focusing on vanilla, cocoa, and coffee. The company works in all areas from cultivation, to post-harvest processing, to value-add manufacturing and to international sales and marketing. The supply chain currently integrates over 8,000 farmers from eight regions in Tanzania and two regions in Uganda, and through this sourcing model NEI aims to deliver long-term socioeconomic impact, increasing smallholder household net income by 50%, on average. The company is undertaking an aggressive growth journey, featuring European and US market expansions (including partnerships and potential joint ventures), establishing a new state-of-the-art manufacturing facility, and expanding supply-side volumes.
Duties & Responsibilities
The employee has the following responsibilities:
1. Participate in all factory cleaning activities and workplace; production area, all your workplaces and report violations of hygiene rules to your supervisor, as soon as possible including ensuring all items are arranged in a 5S system as required.
2. Check and set the machine before starting work to make sure the machine is working as required and report in a specific way to your leader where the machine not working as required for it to be processed in collaboration with the engineering department and the information stored in the relevant systems including PMP and CMMS.;
3. Reckless compliance, all health and safety regulations and quality management measures in accordance with the Company's Quality Management System (QMS), including all Standard Operating Procedures (SOPs) and Good Manufacturing Practices (GMPs), participation in the reception, preparation, upload and reporting of non-compliance with production laws;
4. Participate in the reception, preparation, upload and reporting of non-compliance with production rules;
5. Operate production facilities with quality to meet planned targets and ensure efficient production that meets standards by following all production procedures complying with SOPs and compliance with Kaizen systems, and lean operation
6. Filling out and reviewing production forms such as production batch report, production batch summary, weekly production report, machine report, caterpillar report, machine rest report and production inventory report (Batch Production Report, Batch Production Summary, Weekly Production Report, Machine Report, Quality Report, Downtime Report, and Inventory Report); All information should be filled out temporarily in the systems including sourcetrace, excel, and related forms.
7. Get in touch and assist your leaders, supervisors , technicians /mechanical technicians and quality department as needed;
8. Participate in the preparation of non-liquid raw materials , temporary equipment and ensure the raw materials needed to produce are available at all times;
9. others:
● Conduct any other activities as may be required to ensure NEI's success.
● Furthering the company mission: to become a leading African manufacturer of premium natural flavour products for the home baking and commercial kitchen markets, while providing sustainable, increased income for smallholder farmers;
● Follow, without exception, all work instructions and safety rules, including the use of all Standard Operating Procedures (SOPs), Good Manufacturing Practices (GMPs) and Good Health Practices(GHPs), including Occupational Safety and Health Authority (OSHA), as well as the Company's Certification requirements ie. Organic Certification and any other Certification, Food Safety Systems Certification (FSSC 22000v5) as per the Company's Quality Management System;
● Adhering to and instituting the company values of Integrity, Creativity, Passion, Sustainability andInclusivity.
● Any other duties as may be required from time to time by your supervisor, the management team or the Directors, pursuant to the achieving the objectives of the Company.
Desired Qualifications & Experience
● Education level of at least Certificate/Diploma, Mechanical, Electrical, Food Science or related field.
● Related experience of at least 3 years in overall safe and proper operation of various machinery and production lines, maintaining all food safety and quality processes, adjusting the machines to optimum settings, obtaining minimal downtime, fewest rejects with efficient output and product switch-overs.
Extraction Assistant Operator Job Vacancy at Natural Extracts Industries Ltd (NEI)
Required Knowledge, Skills, Abilities
● Working knowledge of Microsoft Office programs to include Word and Excel.
● Must have Good written and Oral communication skills in English language.
● Proficient in the use of smartphones/tablets.
● Excellent time management and task prioritization abilities.
● Ability to thrive in a fast‑paced environment.
● Detail oriented and organized.
● Problem solving skills.
● Must be able to work with minimal supervision.
● Must have operational safety skills.
● Ability to communicate proficiently in Swahili or English.
● Ability to work independently.
● Ability to read/assist and interpret documents.
● Ability to recognize potential food / machines hazards and risks.
Expression of Interest & Application
Interested candidates should submit their cover letter and CV to hr@nei-ltd.com by 13th May 2023. Applicants must indicate in the subject line the role being applied for, failure to do so may lead to disqualification.
Natural Extracts Industries Ltd is an equal opportunity employer.