Full Time
Applications have closed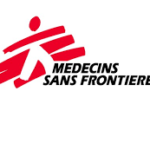 Website Médecins Sans Frontières
MSF is an international, independent organisation.
FIN/HR Assistant Job Vacancy at Médecins Sans Frontière
JOB VACANCY – FIN/HR ASSISTANT – FULL TIME – 100%
Médecins Sans Frontières (MSF) is an international, independent, medical humanitarian organisation that delivers emergency aid to people affected by armed conflict, epidemics, natural disasters and exclusion from healthcare. MSF offers assistance to people based on need, irrespective of race, religion, gender or political affiliation. MSF is therefore guided by the principles of neutrality and impartiality. These principles must apply to all
MSF
staff.
Title:                           FIN/HR Assistant
Direct Reports:        FIN/HR MANAGER
Location:                   LIWALE – LINDI
MAIN PURPOSE
Execute administrative tasks and do follow up of project accountancy, according to administration manager's indications and MSF procedures, in order to ensure legal compliance and keep a strict control over monetary resources.
ACCOUNTABILITIES
Execute administrative and legal related tasks, under supervision of the Fin/HR Manager, checking payroll calculations and updating personnel files inorder to ensureaccuracy, compliance and on time payments.
  Prepare employment contracts in conformity with legal requirements including specific amendments when necessary in order to ensure local labour and fiscal law compliance.
   Enter data into the HR database and personal files and keep them up-to-date in order to facilitate HR processes management.
  Update Social security Tax office employee files in order to meet legal requirements and duties.
   Draw up monthly pay slips for all staff, editing and updating the necessary data, while ensuring  punctuality and accuracy of staff payroll.
o   Draw up the final pay slip and employment certificate at the end of a contract in order to meet legal requirements while defending MSF 's interests.
   Make all administrative information available to the staff (posting, meetings, etc.)
    Implement cash management procedures in order to ensure the highest control and security, and ensure cash availability.
Assist the FIn/HR manager in the prevision of monthly treasury and planning in order to ensure the coverage of daily needs, advances on salaries, payroll, etc.
Process the payment to suppliers and keep strict on all documentation involved, informing the FIN/HR manager of any sort of disparity.
Carry out all accounting tasks and activities in order to ensure strict control of all expenditures and the reliability of statements and documentation.
Classify and prepare all accounting pieces as requested by the FIN/HR Manager
File the accounting documents and enter the accounting pieces in the accounting software, with the support from the FIN/HR Manager and/or the Accounting Manager (ACMA).
Follow up all expiring rental contract dates and inform the FIN/HR Manager in order to leave enough time to arrange a renewal or look for some other alternative.
Support the FIN/HR Manager in translating documents into local language. Assists the Administration Manager in meetings upon request.
FIN/HR Assistant Job Vacancy at Médecins Sans Frontières
Minimum Educational Qualification:
Bachelors Degree in Business Administration, Industrial Pshychology, Human Resources Management or any relevant study.
Experience: 
Minimum of 3 years experience in related position
Working with NGO is added avantage
Languages:
o   Knowledge of both English and Swhili is desired
Competences and main skills:
o  Essential knowledge working with MS Office packages
  Results oriented with good stress management
   Abilitz to work in a team with excellent communication and interpersonal skills.
   Commitment, flexibility and agility.
   Ability to work and blend with a multicultural team
All interested candidates shall submit their motivation letter,  CV and copy of relevant  professional certificates  not later than Wednesday Sept 14th  2022 at 4:00 PM . Please quote the job title on the email subject "FIN/HR ASSISTANT".  
Please send your application to the email address MSFCH-Tanzania-Recruitment@geneva.msf.org. The applications can also be submitted at MSF offices situated at Mikocheni B, Daima street House no 16 Dar es Salaam,  or in Nduta Refugees Camp, Kibondo District or MSF Guest House Kibondo or  Navikubo Executive Lodge & Retaurant P.o.Box 97 Liwale Lindi.  
Only short-listed candidates will be contacted
---