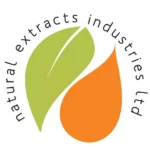 Website Natural Extracts Industries Ltd (NEI)
Natural Extracts Industries Ltd (NEI) is pioneering the sustainable, natural flavour manufacturing industry in Tanzania for global export, starting with vanilla and other flavour extracts.
Finance,Jr. Officer  Job Vacancy at Natural Extracts Industries Ltd (NEI)
Finance, Jr. Officer – 1 post
Natural Extracts Industries Ltd (NEI) is a social enterprise company pioneering the sustainable flavour extract manufacturing industry in Tanzania, focusing on vanilla, cocoa, and coffee. The company works in all areas from cultivation to post-harvest processing, to value-add manufacturing, and to international sales and marketing. The supply chain currently integrates over 10,000 farmers from eight regions in Tanzania and two regions in Uganda, and through this sourcing model, NEI aims to deliver long-term socioeconomic impact, increasing smallholder household net income by 50%, on average. The company is undertaking an aggressive growth journey, featuring European and US market expansions (including partnerships and potential joint ventures), establishing a new state-of-the-art manufacturing facility, and expanding supply-side volumes.
Duties & Responsibilities
● Petty cash management;
● Payables and prepayments management;
● Posting of M-PESA transactions and ERP filling of related supporting documents;
● Staff imprest (cash advance) Management-North Zone and Southern Zone;
● Follow up on supporting documents (including EFDs) on a daily basis;
● Filling of all payments and supporting documents on a daily basis in Google Drive and
Physical;
● Facilitate payments through petty cash and bank (BOL) accounts;
● Assist with stock taking;
● Any other duty assigned from time to time;
Desired Qualifications & Experience
● Bachelor's degree in Accounting.
● Demonstrable experience as a finance officer of not less than 2 years.
Finance,Jr. Officer Job Vacancy at Natural Extracts Industries Ltd (NEI)
Required Knowledge, Skills, and Abilities:
● Strong personal, organizational, and self-management skills;
● Able to relate to multiple foreign cultures;
● Ability to communicate clearly and effectively, both oral and written, in English and ideally in Swahili;
● Ability to work independently (to prioritize, multi-task, and resolve problems), with limited supervision and deliver tasks accurately and on time;
● Must be highly skilled in computer productivity packages such as Microsoft Office and
Google G Suite (e.g., Gmail, Google Drive, Google Docs, Google Sheets);
● Ability to work with confidential information;
● A passion for the food industry and social impact;
Expression of Interest & Application
Interested candidates should submit their cover letter and CV to hr@nei-ltd.com by 30th November
2023. Applicants must indicate in the subject line the role being applied for, failure to do so may lead to disqualification.
Natural Extracts Industries is an equal opportunity employer.
*** CAUTION ***
Natural Extracts Industries Ltd does not demand payment in any form for any job placement.
Read: The top 4 important Skills to include in your CV in 2023