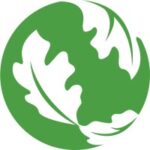 Website Nature Conservancy
TNC is a global conservation organization dedicated to conserving the lands and waters on which all life depends.
---
Financial Accountant – Treasury Job Vacancy at Nature Conservancy.
The Nature Conservancy's mission is to protect the lands and waters upon which all life depends. As a science-based organization, we create innovative, on-the-ground solutions to our world's toughest challenges to create a world where people and nature thrive. We're rooted in our Mission and guided by our Values, which include a Commitment to Diversity and Respect for People, Communities, and Cultures. Whether it's career development, flexible schedules, or a rewarding mission, there are many reasons to love life #insideTNC. Want better insight into TNC? Check out our TNC Talent playlist on YouTube  or on Glassdoor.
Our goal is to cultivate an inclusive work environment so that all our colleagues around the globe feel a sense of belonging and that their unique contributions to our mission are valued. We know we'll only achieve our Mission by hiring and engaging a diverse workforce that reflects the communities in which we work. In addition to the requirements in our postings, we recognize that people come with talent and experiences outside of a job. Diversity of knowledge and skills combined with passion is a key to innovation and a culture of inclusion! Please apply – we'd love to hear from you. To quote myriad TNC staff members, "you'll join for our mission, and you'll stay for our people."
Since establishing the Africa Program in 2007, The Nature Conservancy's vision in Africa is to work towards fostering a sustainable future for people and nature, partnering with indigenous communities across 55 million acres on the continent. Our efforts are firmly rooted in people, leveraging scientific and technical expertise as we collaborate with governments and organizations to conserve and enhance Africa's shared resources in the nine countries we operate.
TNC's work in Africa transcends three key pillars: securing ownership rights to lands and resources for indigenous people, strengthening leadership and resource management, and helping communities value nature through a holistic appreciation of its benefits while increasing revenue streams for conservation efforts and socio-economic development. Together with our partners, we are witnessing critical milestones in integrated land and fisheries management, ocean and source water protection, energy development, and sustainable food production working together and strengthening our resolve in tackling global challenges such as climate change, habitat and biodiversity loss that stands to adversely impact the nearly 1.4 billion people that share Africa.
WHAT WE CAN ACHIEVE TOGETHER
The Treasury Accountant provides specialized accounting-related services to the Africa business unit in the following functions: Support payroll preparation and recording; manage cash flows and other administrative bank matters; record transactions, leave accruals, and pass adjustment journals. The position administers and maintains finance/accounting activities by TNC policies and procedures and best practices in financial management. This role reports to the Finance Manager – Treasury, Africa Region, and works closely with the finance and operations team. The position will be based at TNC Africa office in Zambia, South Africa , Tanzania, Kenya, or Gabon.
WE'RE LOOKING FOR YOU
This is an exciting opportunity to contribute to the ongoing mission of conservation by directing and shaping the work of our team! The Financial Accountant – Treasury provides specialized financial-related services to the Africa Business unit to ensure smooth financial operations and compliance across all countries. They administer and maintain finance activities by internal policies and procedures, donor and local government requirements, and best practices in finance.
Specifically, the Financial Accountant- Treasury
Gather payroll inputs from HR and supervisors for various approvals, which include overtime and variable pay.
Call for and obtain payroll information from staff, including bank deposit changes, contributions for insurance, and other savings, and ensure timely action in payroll processing.
Record payroll transactions, Journals and reconcile payroll liability accounts, labor distribution reports, and staff vacation reports ensuring that they are accurate and consistent.
Participate in registering Journals for payroll transactions and ensure the information on payments, payroll, and statutory deductions is filed in a box folder for reference and audit trail.

Timesheet Management

.
Prepare monthly staff leave days schedules and share the same with HR and annually liaise with payroll vendors and compile leave day balances, substantiate them and upload for leave day accruals during year-end.
Performs any other finance tasks deemed necessary for the smooth operations of finance functions.
Financial Accountant – Treasury Job Vacancy at Nature Conservancy
WHAT YOU'LL BRING
Bachelor's Degree in Finance, Accounting, Business Administration, or a related field with four years of related experience.
Experience in an international non-profit organization is an added advantage.
CPA/ACCA qualification required.
Experience using accounting and financial reporting systems.
Experience in supporting multiple projects in various locations and countries.
Experience in payments and payroll processing and audit.
Experience in manipulating, analyzing, and interpreting data.
Experience in Microsoft Excel.
Financial Accountant – Treasury Job Vacancy at Nature Conservancy
DESIRED QUALIFICATIONS
Multi-lingual skills and multi-cultural experience appreciated.
Non-profit accounting experience preferred.
Analytical and quantitative skills.
Verbal and written communication skills.
Organizational skills and attention to detail.
WHAT WE BRING
Since 1951, TNC has been doing work you can believe in. Through grassroots action, we have grown from a small non-profit into one of the most effective and wide-reaching environmental organizations in the world. Thanks to more than 1 million members, over 400 scientists, and the dedicated efforts of our diverse staff and partners, we impact conservation around the world!
TNC offers competitive and comprehensive benefits packages tailored to the individual countries where we work. These may include health care benefits, retirement benefits, parental leave, paid time off, life insurance, and disability coverage as well as an employee assistance program and other life and well-being benefits. Learn more about our benefits on our Culture Tab on nature.org/careers.
We're proud to offer a flexible work environment that supports the health and well-being of the people we employ.
APPLY NOW
To apply for job ID 52470, submit your materials online by using the Apply Now button at https://careers.nature.org/. Need help applying? Visit our recruitment page or contact applyhelp@tnc.org.
The Nature Conservancy is an Equal Opportunity Employer. Our commitment to diversity includes the recognition that our conservation mission is best advanced by the leadership and contributions of people of diverse backgrounds, beliefs and culture. Recruiting and mentoring staff to create an inclusive organization that reflects our global character is a priority and we encourage applicants from all cultures, races, colors, religions, sexes, national or regional origins, ages, disability status, sexual orientation, gender identity, military, protected veteran status or other status protected by law.
TNC is committed to offering accommodations for qualified individuals with disabilities and disabled veterans in our job application process. If you need assistance or an accommodation due to a disability, please send a note to applyhelp@tnc.org with Request for Accommodation in the subject line.
Where legally permissible, TNC requires all new employees to be fully vaccinated and willing to keep up to date with vaccines that protect against COVID-19.   By accepting an offer of employment, you agree to comply with this requirement, unless you are entitled to a legally mandated exemption.