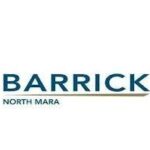 Website Barrick – North Mara Gold Mine LTD
The North Mara gold mine is located in north-west Tanzania in the Tarime district of the Mara region.
Financial Analyst Job Vacancy at Barrick – North Mara Gold Mine Ltd
Tarime, Mara Region, Tanzania, United Republic of
Job Description
Position Description
North Mara Gold Mine Limited is seeking to recruit Financial Analyst to join and grow their team. You will be expected to align to the Barrick DNA and to operate within our mining assets with our best people teams. You will contribute in a safe and cost-effective manner to achieve targets in accordance with Mine Safety Standards, Policies and Procedures and ensure daily targets are met.
About North Mara
The North Mara gold mine is located in north-west Tanzania in the Tarime district of the Mara region. It is around 100 kilometres east of Lake Victoria and 20 kilometres south of the Kenyan border.
North Mara started commercial production in 2002. The mine is a combined open pit and underground operation from two deposits, Gokona (underground) and Nyabirama (open pit).
Responsibilities
Live Barrick Safety culture by ensuring all incidents/ accidents are reported and investigated accurately, in accordance to procedure and on time; and assist with any other accident investigation when required.
Identify, notify and/or rectify all unsafe acts, situations and hazards within the workplace.
Visibly integrate safe work practices into Commercial activities.
Create and maintain awareness of cost controlling to all user departments and advocate ownership up to HOD level.
Create and maintain accurate cost reports in a manner that reflects accurately & meaningfully activity-based costing.
Ensure full utilization of SAP system to effectively control Cost as per the plan by training departmental users and planners.
Drive weekly and monthly departmental cost review meetings and track cost saving initiatives to achieve the budget/ Plan.
Cost allocation Journals are updated and posted effectively and on time.
Ensure timely reporting of all Financials reports.
Ensure Accrual accuracy and completeness.
Ensure timely and accurate Weekly KPI reports and Analysis against plan.
Ensure end-to-end GL reconciliations are completed on a monthly basis.
Perform bank reconciliations and ensure reconciling items (if any) are closed and justified.
Review thoroughly all cost allocation and inventory valuation model and identify area of improvement, report any issue that needs to be fixed.
Perform Net Realizable Value test for Inventory model on every end of the quarter.
Ensure delivery of accurate on-demand reports required for decision making.
Ensure effective Petty Cash Management.
Develop monthly, quarterly forecasts and Annual budget as directed by the company policy and SOPs.
Drive periodic (Weekly, monthly & quarterly) fixed and variable cost reports analysis per department to better understand deviation from the plan and track efforts to achieve the plan.
Liaise with user departments to ensure quality analysis and narrative on business performance on both operational and financial KPIs.
Champion improvements to the planning, budgeting and reporting process to provide clarity and insights to positively impact the business.
Ensure Capital budget is delivered as per the plan.
Ensure integrity of submitted AFEs and their reviews thereof.
Ensure accurate periodic reporting of Capital spend.
Ensure accurate accounting for all Projects acquisitions and disposals.
Ensure sound and accurate fixed asset register that reconcile with PPE roll at each reporting period.
Ensure effective Project cash flow planning to achieve positive free-cash flow.
Financial Analyst Job Vacancy at Barrick – North Mara Gold Mine LTD
Qualification requirements
Bachelor's Degree in Commerce/ Finance
Statutory Registration in Tanzania
Certified Public accountant/ Chartered Accountant
Postgraduate degree/ Masters is an added advantage
Experience and Competencies needed
4 years' post graduate experience as an Accountant
A good knowledge of safety regulations and best practice is essential.
Previous experience an isolated environment in similar circumstances is highly desirable
Recommended: Read our Job Tips Here to enhance your Application