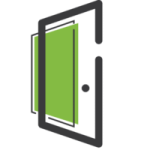 Website Green Door Consulting
We believe that our 35 years of experience in Human Resources and in communication certainly helps to give you meaningful support to be the best at what your organisation does.
Financial Controller Job Vacancy at Green Door Consulting
Mpumalanga, KwaZulu-Natal, South AfricaFinance DepartmentFull time
Description
WE ARE HIRING | APPLY BY 25 NOVEMBER 2022
Do you have integrity, initiative and are you result driven? If you are a financial controller who needs an exciting opportunity at a dynamic, fast-growing company in the eThekwini area, then keep reading…
Reporting directly to the General Manager, and supporting the wider business, the financial controller will provide financial management by
managing the completion of internal audits
focusing on potential errors and fraud, and
executing improved strategies of the finance department's activities.
Our client is a leader in the clothing manufacturing industry. It is currently in a phase of growth and expansion. The factory is based in Hammarsdale, and the financial controller's role is pivotal to the continued growth, supporting the General Manager, senior management team and directors across the business.
Requirements
Primary responsibilities:
Overseeing a small team of administration staff
Providing management reports and cashflow projection
Performing daily, weekly, monthly, and annual tasks, including:
preparing a draft budget
processing and submission of invoices
reconciling financials
managing petty cash
reviewing and submitting wage reports submitting VAT and EMP amounts
Preparing for auditing
Providing administrative support:
in line with the Employment Equity Committee
ensuring up to date filing in a logical order
drafting, implementing, and monitoring policies and procedures for the finance department
Financial Controller Job Vacancy at Green Door Consulting
Qualifications and experience:
B.Comm degree or a National Diploma (Finance related)
Four to five years experience
Experience in:
managing a finance department
dealing with SARS and auditors
working knowledge of PASTEL PARTNER, VIP, and MS EXCEL
Working knowledge in SYNC SOLUTIONS and an understanding of the textile industry will be to your advantage
Competencies and attributes:
First class planning and prioritisation skills
Ability to work in a multicultural environment
Focused on results and achieving goals
Consistent, reliable and trustworthy
Check Out : Important Tips to use during a Job Search
Send a comprehensive CV with clear proof of experience including references to André Coetzee at hr@greendoorconsulting.co.za

CLOSING DATE: 28 November 2022