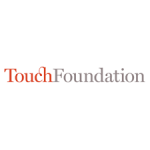 Website Touch Foundation Tanzania
We strengthen healthcare in sub-Saharan Africa, providing better access to care and improving the quality of local health systems.
Financial Controller Job Vacancy at Touch Foundation Tanzania
Dar es Salaam, Tanzania
Full-time (12 Months Assignment, renewable)
Touch Foundation is an NGO that provides better access to care in sub-Saharan Africa by strengthening and improving the quality of local health systems. We work with both the public and private sectors to build sustainable solutions to some of the biggest challenges impeding healthcare access. Innovation in digital health is a key component of our work. We have pioneered new technologies to connect pregnant women and their newborns with emergency labor and delivery care, we have delivered data-driven solutions to optimally allocate healthcare workers to hospitals and clinics across several countries, and we are currently testing market-based solutions for the private sector to complement the role of the public health system in providing broader access to care to rural population. To date, Touch has successfully implemented programs in Tanzania, Lesotho, Nigeria, Mozambique and South Africa, and in the next years we are planning on expanding our work and impact to other African countries.
POSITION SUMMARY
The successful applicant will take full responsibility for controlling and managing the financial accounting, monthly reporting and all day-to-day accounting tasks and activities. Key areas of responsibility include covering all financial management aspects, including Management Accounts, Annual Results, Audit, Tax, Accounts Payable/Receivable, and Controls.
RESPONSIBILITIES AND DUTIES
Ensure that financial reporting, including management accounts and financial statements, is produced consistently, on time and to a high standard across all entities. Responsible for the day-to-day finance operation.
Manage the annual audit process for relevant entities, working closely with auditors to ensure an efficient and timely audit is conducted.
Ensure appropriate internal controls over accounting, processes and reporting are in place and operating effectively. Ensure that all risks are well understood, and any errors and breaches are reported and actioned.
Support operational change projects impacting the business, including, but not limited to, changes arising from regulatory developments, internal operational requirements, control improvements and client requirements.
Coordinate the proper filing of tax returns.
Be proactive in understanding transactions and any matters which have an accounting impact.
Ensure there is continual improvement in the relevant underlying processes and work with internal and external stakeholders to implement necessary change.
Ensure entity governance requirements are met.
Preparation of reports to the Boards of Directors and to third parties.
As job vacancy announcement cannot be exhaustive, the Financial Controller will be required to
undertake other duties as required that are broadly in line with the above key duties.
Financial Controller Job Vacancy at Touch Foundation Tanzania
QUALIFICATIONS
Degree in Accounting, Business Administration, Economics or equivalent.
Qualified CPA(T) holder preferred.
Minimum 5 years' relevant professional experience in a similar role. Experience in audit firms would be added advantage.
In-depth understanding of current accounting standards and tax issues.
Ability to compile, analyze data and prepare complex financial reports and statements.
Analytical, judgment and attention to details oriented.
Active participation in internal and external auditsfreconciliations, reports, documentation and explanations, etc.)
Ability to meet multiple deadlines.
Ability to prioritize and schedule work.
Production of accurate financial reporting.
Managing a variety of entities simultaneously.
Strong analytical, organizational, and problem-solving skills
Excellent interpersonal skills and the ability to build long-term professional relationships at all levels.
Strong quantitative and analytical skills.
Solid relationship-building skills and cross-cultural sensitivity: ability to relate and work with both local and international individuals.
Good judgment and discretion to represent Touch Foundation at all relevant areas.
Fluency in English and Kiswahili.
APPLICATION PROCESS
Please submit a Cover Letter and Resume outlining your interest in the position to: jobs@touchfoundation.org. Please put "Financial Controller" in the subject line of your e-mailed application.
Deadline for the application is May 5, 2023.
LEGAL DISCLAIMER
Touch Foundation is an Equal Opportunity Employer and does not discriminate on the basis of race, religion, national origin, color, sex, age, gender identification, sexual orientation, veteran status, or disability. All qualified applications will be given equal opportunity and selection decisions will be based solely on job-related factors. Compensation will be commensurate with experience.