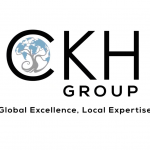 Website CKH Group - South Africa
CKH Group is a CPA-led business advisory firm. It offers powerful financial solutions to individuals, SMEs and corporations, both public and private.
Financial Reporting Analyst Job Vacancy at CKH Group
Description
The big picture
We are looking for a Senior Accountant to prepare the monthly tasks for our clients in Europe and in the US. He/she will be a Key-figure for quarterly and year-end audits and for CIT Returns preparation.
We will trust you to:
Prepare the year-end financial close activities (US to Local GAAP reconciliations, Local GAAP financial statements)
Contact with the auditors for the preparation of the PBC list
Contact with the external consultants for the preparation of annual CIT questionnaires
Assist with ad hoc accounting, tax and finance projects
Support Team Leader for smooth operation of all transaction parts and monthly reporting
Provide guidance to junior staff and assist with mentoring staff to meet all client deadlines
Requirements
Bachelor's Degree in Accounting, Finance or Economics
Completed training contract with SAICA
1 year post articles experience in accounting & financial reporting
Good MS Office skills, especially in using Excel
Fluency in English (Written and Verbal Skills)
Good knowledge of Accounting Principles and Taxation
Good communication skills with proactive, supportive and positive approach
Flexibility to travel in accordance with client and other job requirements
Benefits
Competitive salary package & benefits
Experience friendly office comprising young, enthusiastic, multi-national staff
Have the opportunity to travel
Continuous improvement & training
Financial Reporting Analyst Job Vacancy at CKH Group – South Africa
Why CKH Group is the best choice?
CKH is a boutique accounting & financial services firm that provides local expertise aided by global experience.
We have presence in Atlanta, South Africa, Ukraine, Poland, France, Germany, Spain and Greece.
Our tree logo is representative of CKH's ideals:
The roots of the tree remind us to stay grounded and humble.
The trunk represents the support we have for each other, making our team strong. But we also like to shake the tree!
Churning up new ideas and positive change as the world around us grows.
The fruit our tree grows reminds us to never stop growing, producing the best quality service for our clients.
The treetop helps us reach higher, always stretching to new heights and goals.