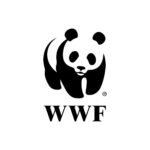 Website WWF
World Wide Fund for Nature - Tanzania Office
Forest Programme Coordinator Job Vacancy at WWF
VACANCY: FOREST PROGRAMME COORDINATOR
WWF is seeking to hire a competent and motivated Forest Programme Coordinator to be based in Dar es salaam, Tanzania
Background
The incumbent is required to have sound technical background and experience in Projects planning, management, monitoring and evaluation. Moreover, the incumbent will play a great role in developing and strengthening the Water Towers Landscape. The coordinator will also ensure equal representation of forest restoration in the three landscapes and one seascape. The holder will support TCO in contributing to WWF's Global goals and participating in WWF International Practices particularly Forest Practice. The coordinator will also provide technical support to the Africa Forest Landscape Restoration Initiative and other related hosted initiatives in TCO.
Major Functions:
Supervise the Forest Programmes/Projects to ensure effective delivery as per the respective projects objectives and contractual agreements with the donors. This includes supervising the Forestry Programme Officers and PEs and to timely produce their work plan and budgets as well as production of routine projects/programmes technical reports.
Assist the Conservation Manager in coordinating timely production of projects/programmes technical reports and production of TCO Annual Report
Assist the Conservation Manager in the preparation and reviewing TORs for various consultancies including project planning, evaluations etc and assist in managing such contracts including ensuring timely receipt of deliverables
Being the overall coordinator of all Forest Projects supported by WWF in Tanzania to generate lessons that could be shared with similar interventions elsewhere within the WWF-Network.
Ensuring that forest operations under WWF-TCO support are in line with WWF-Global Forest Strategy, targets and milestones.
In collaboration with TCO Conservation Manger, liaising with Regional Forest, Africa FLR Initiative, FLR Implementation Flub and related programmes to ensure that national interests are addressed accordingly in priority landscapes,
Maintain professional knowledge and keep abreast of emerging issues and current global, regional and national environmental, economic, political, social and other trends in Tanzania and regional level (EAC, COMESA, SADC), on relevant policy dialogues and political processes, to generate appropriate information, strategic analysis, direction and proposed actions in policy and advocacy areas.
Working closely with the Environmental and Social Safeguards Advisor, ensure social policy skills sets are integrated into all conservation activities. For key conservation functions that interface or lead field-based programs, make social policy skills an important conditionality.
Forest Programme Coordinator Job Vacancy at WWF
Required Qualification
A minimum of a Master's degree in Natural Resources Management, Forestry, environmental and/or natural sciences, Development studies, international relations, economics, social sciences, policy, public administration or management and training fields; an advanced degree (PhD) will be added advantage. A deep understanding of forest management issues with 7 years working experience in managing forest related projects; Good management and co-ordination skills and experience in leading a remote team; Experience in technical project planning and implementation; Proven experience in coordinating and monitoring projects including good M&E skills and experience in writing technical project reports; Experience and skills in training, transfer of knowledge, communication and facilitation skills;
HOW TO APPLY
Additional information, Interested applicants may get the detailed Terms of Reference (ToR) through the following websites: https;//www.wwf,or.tz/jobs_and-opportunities/jobs/ Applications must include a complete Cover Letter & CV with full contact details of three referees and should be addressed to the People & Culture Manager, via email to: hresources@wwftz.org by Wednesday, 21st September 2022 at 3:30 pm. Only shortlisted candidates will be contacted and the interviews.
WWF has a principle of zero tolerance for fraud and corruption, if you encounter such an incident, then report by sending an email to fcci@wwftz.org