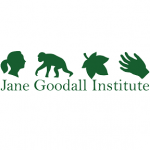 Website Jane Goodall Institute
A global community conservation organization that advances the vision and work of Dr. Jane Goodall
Forester Job Vacancy at the Jane Goodall Institute
About Us
The Jane Goodall Institute (JGI) is a global community conservation organization that advances the vision and work of Dr. Jane Goodall by conserving chimpanzees and inspiring communities to conserve the natural world we all share, we improve the lives of people, animals, and the environment. We strongly believe everything is connected and everyone can make a difference.
The Jane Goodall Institute Tanzania (JGI-TZ) is a reputable and rapidly expanding non-governmental organization committed to wildlife research, conservation, socio-economic development, and environmental education. The Jane Goodall Institute Tanzania (JGI-TZ) was founded in 2001 by Dr. Jane Goodall, DBE. The JGI Tanzania with its partners makes a difference through community cantered conservation, chimpanzees research projects, youths' environmental education, the innovative use of science and technology, we work closely with local communities in Tanzania, inspiring hope through a collective power of individual action.
The Jane Goodall Institute Tanzania with funding from the United States Agency for International Development(USAID)to support implementation of the new USAID funded project, USAID Tumaini Kupitia Vitendo is currently seeking to recruit suitably qualified and competent Tanzanians to fill the following vacant positions:
Job Position: Forester
Program: Roots & Shoots
Duty Station: Kigoma
Reporting Line: National Roots & Shoots Coordinator
Job Summary:
A Roots & Shoots Forester is responsible for strengthening the capacity of Roots & Shoots schools, and out of school youth groups to develop skills, hands on experiences in tree nursery establishments, tree planting, train teachers on regenerative activities, reforestation and tree planting actions, and empower communities to take part in village woodlot establishments, train village nursery attendants to produce 800,000 trees per year, to promote reforestation and restoration development activities.
The Forester will also be responsible to creatively think of ways to engage Roots & Shoots members, teachers and out of school youths promote conservation actions that aim to maximize environmental activism through the use of knowledge, compassion, and actions, together with a citizen science model across all school clubs and villages around Gombe National Park. She is responsible for building the capacity of Roots & Shoots teachers, VINAs, and youth leaders to enhance development of climate-responsible youth-led solutionsand adaptive Nature based solutions using formation of youth groups, youth environmental councils and enhancement of the quality and scope of youth provision in Biodiversity education and youth-led climate activism, girls' safe space, empowerments, leadership, and coordination.
Key Duties and Responsibilities:
Facilitate production of 800,000 seedlings in 10 project villages per year.
Recruit VINAs, orient and train them with appropriate skills that will help them produce seedlings and manage village tree nurseries well.
Coordinate with teachers, to enable each of the village Roots & Shoots start their own tree Nursery, a small school forests and support Schools' environmental conservation initiatives.
Train Roots & Shoots teachers and coordinate clubs' supportive activities such as students study tours, excursions, education camping and competitions on environmental and climate change issues
Coordinate procurement of tree nursery inputs, and ensure supply of seeds, inputs, and implements in each project nursery timely.
Integrate applied GIS mapping in habitat restoration through the use of survey 123 to monitor the tree planting impacts in the restoration and regenerative activities.
To conduct tree planting after care programme for all planted trees, monitor their survival development and integrate survival assessment of trees and seedlings with GIS mapping.
To coordinate the design and production of tree planting and forest biodiversity education materials and for the project schools and villages
To coordinate youth empowerment trainings and coordination of youth-led actions in tree planting and restoration actions in the project villages
Support the work of Roots & Shoots Zonal Coordinators by ensuring equitable resources to facilitate and run Roots & Shoots clubs in the western Tanzania.
Coordinate all Roots & Shoots project activities, and campaigns and ensure compliance and alignment of these activities Greenchoice' guidelines.
Participate in the Roots & Shoots staff Management meetings, events, and reporting system.
Publish Roots & Shoots education and communication materials such as documents, newsletters, leaflets, calendars, posters, stickers, Books, reports, and other campaign materials.
Forester Job Vacancy at the Jane Goodall Institute
Minimum Job Requirements and qualifications:
o BSC. in Forestry, Agro-forestry, Nature Conservation, Wildlife Sciences, Beekeeping sciences, Environmental sciences, Environmental ecology, or Natural Resources Management.
o Certificate in Environmental Conservation Education or Education for Sustainable Development is an added Advantage.
o Technical ability to read large volumes of texts, and designs, review documents, publish and narrate scripts and produce qualityand clean documents.
o A solid background in professional teaching of earth-related Science, extracurricular designs, and practical nature interpretation skills.
o Strong skills in project management and office administration.
o Practical understanding of hands-on, conservation education, tree planting, arboretum, botanical gardening, silvicultural practices, restoration, and regenerative activities.
o Ability to perform and deliver under pressure, communicate quickly and effectively, and work on deadlines and minimum supervision.
o Previous experience in Reforestation, Nature education, natural regeneration, tree planting, youth nature camps and youth led forest expedition programs will be an added advantage.
o Computer literate and ability to use data analysis programs (SPSS), Word, Xcel, PowerPoint, Outlook, etc.
Application Procedure:
All applications should be submitted together with the most recent Curriculum Vitae (CV)/resume, copy of relevant academic certificates & transcripts, testimonials, three names of reputable referees, day-time telephone number or e-mail address, and should be send to the following e-mail address: recruitment@janegoodall.or.tz
Only the final shortlisted candidates will be interviewed and provided with the interview feedback.
Deadline: Sunday, 26th November, 2023 before 5pm in the evening.
JGI Tanzania is an equal opportunity employer and considers all applicants on the basis of merit without regard to race, national or tribal origin, religious belief, gender, and marital status.
QUALIFIED FEMALE APPLICANTS ARE HIGHLY ENCOURAGED TO APPLY.