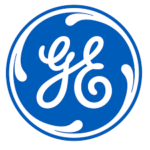 Website GE Power
The future of energy—building a world that works
GE Aero SSA Services Support Intern Job Vacancy at
GE Power
Job Description Summary

An internship at GE (General Electric) enables you to interact with innovators in your field, whilst being mentored by leaders who will develop your potential through hands-on experience that will equip you with the right skills in your chosen career field. The vast majority of our leadership development program participants were interns with us first. We are looking for strong potential and highly motivated recent graduates who are based in Tanzania.
Job DescriptionGE Gas PowerWelcome to tomorrow's energy—today!https://www.ge.com/gas-powerAccess to affordable, reliable, flexible, and sustainable power is fundamental to modern life. As the world is shifting towards a lower carbon future, GE Gas Power is ready to be your partner in leveraging the role of natural gas for powering the world today and tomorrow. GE's foundations were laid by Thomas Edison nearly 130 years ago to provide innovative solutions for a wide range of critical problems around the world. GE's deep-rooted culture serves as the backbone for every step we've taken at GE Gas Power. With more than 300,000 employees and operations in over 170 countries, GE employees reflect both the local communities we serve and the people with whom we do business.Diversity at GEWe believe diversity makes us more competitive and creates value for our customers, shareholders, and employees. We believe in the value of each person's unique identity, background, and experiences and are committed to fostering an inclusive culture, where everyone feels empowered to do their best work because they feel accepted, respected, and that they belong. By embracing diverse teams and perspectives, we are better equipped to build a world that works.Our approach to diversity will be based on the following objectives:
Our employees – to continue to strive to ensure that our workforce is as diverse as the communities we serve, while always upholding the importance of merit.
Our workplace – to foster an inclusive culture that recognizes employees' unique needs, helps them reach their full potential, and nurtures their diverse talents.
Our community – to strive for diversity in suppliers and partners and engage with the communities in which we operate to support diversity.
Essential Responsibilities
The intern will be required to support business activities, whilst working on challenging projects that present great learning opportunities.
Coordinate with customers and Aero Services ITR team to establish and keep issues trackers for customers.
Support Services team with updating projects pipeline list and deals forecast and ensure they remain up to date.
Coordinate quote and purchase order issuing process with customers.
Establish and keep an update file on on-going project progress.
Coordinate invoices issuing and track respective payments from customers.
Liaise with Customers where necessary to support projects delivery activity.
Update and keep track of parts and equipment shipment in conjunction with the logistics and customs teams.
Support projects execution and coordinate Environment Health Safety data as well lessons learnt and quality parameters.
Keep tracker for Purchase Order (PO) and Letters of Credit (LOCs) and follow up w ITR team & customer for revisions and amendments if/when needed
Report out to activities in her/his responsibilities regularly and accurately
As a valuable member of our team, our interns will receive many benefits including:
Challenging work assignments
Exposure to a multinational company
Developmental feedback
Exposure to senior leadership
GE Aero SSA Services Support Intern Job Vacancy at GE Power
Qualifications
Recent college/university graduate with strong Bachelors degree in Finance, Economy or Industrial Engineering.
Must have valid authorization to work full-time without any restriction in Tanzania.
Strong financial acumen.
Desired Characteristics
Strong attention to detail ensuring timely follow-up and closure.
Clear, concise and articulate communication skills – verbal, written and listening.
Able to take on ad-hoc assignments and work flexible hours as required.
Ability to handle business sensitive information with the highest degree of integrity.
Good organizational and efficiency skills;
Experience working within a very busy environment where deadlines are clearly defined and must be met.
Ability to prepare and deliver effective presentations
Demonstrated leadership ability
High performer with a passion to achieve positive business results
Curiosity and desire to learn and expand skill set
Flexible, adaptable, and open to change
Additional Information Relocation Assistance Provided: No
How to Apply :