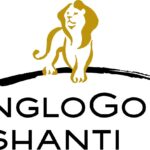 Website Geita Gold Mining Ltd
Geita Gold Mine is an open pit gold mine located in the Geita District of the Geita Region of Tanzania. It is operated by AngloGold Ashanti.
Geologist 2 – Exploration Job Vacancy at Geita Gold Mining Ltd
ABOUT GEITA GOLD MINING LTD
Geita Gold Mining Ltd (GGML) is Tanzania's leading gold producer with a single operation in Geita Region. The company is a subsidiary of AngloGold Ashanti, an international gold producer headquartered in South Africa, with operations in more than ten countries, in four continents. The mine is situated in the Lake Victoria Gold fields of Northwestern Tanzania, only about 85 km's from Mwanza City and 20 km's Southeast of the nearest point of Lake Victoria. The company has its head office in Geita, only 5 Km's west of the fast-growing town of Geita, and also a supporting office in Dar es Salaam. Applications are invited from ambitious, energetic and performance driven individuals to fill in vacant position(s) mentioned below:
Position:                                               Geologist 2 – Exploration.
Contract type & Duration:                    Unspecified time contract
Department:                                         Geology    
R       Reporting to:                                        Manager – Exploration
Number of Positions:                            One (1)
PURPOSE OF THE ROLE:
The Role Holder will be responsible for designing the exploration work plans/programs and their implementation, as well as technical interpretation and integration of the geological data within and outside GGM Concessions efficiently as directed by Management. Also, to ensure availability of resources to execute the task and to coordinate the duties of the subordinates and any form of casual or temporary laboring assigned to him or her and regularly provide feedback and work reports to the Exploration Manager to speed up the exploration initiatives on resource additions and resource conversions to reserves.
            QUALIFICATIONS:
Bachelor of Science in Geology/ Advanced diploma or Higher.
GGML is an equal opportunity employer: Female candidates are highly encouraged to apply
EXPERIENCE:
3 to 5 years' working experience in Mineral Exploration (especially Gold Exploration within Sukumaland Greenstone Belt).
MAIN OR KEY ACCOUNTABILITIES:
   Safety
Good understanding of the exploration process map which defines the hazards & risks associated with exploration work programs.
Review and implement the departmental safety operating procedures and checklists and able to draft action plans (critical controls).
Able to apply skills required to motivate and drive safety performances in the Geology Dept to ensure compliance on departmental safety KPIs.
Demonstrate work behaviors consistent with the company Safety Visions & Values and work within prescribed boundaries.
Promptly report all injuries, illnesses, and incidents.
    Planning, Supervision and Execution
Will coordinate the duties of junior geologists and field teams to ensure maximum utilization of available resources within the framework of the exploration work programs.
Will develop explorations plans, including drill plans, sampling plans and plans for other exploration techniques to ensure maximum utilisation of geological knowledge on identifying and consolidating the exploration targets.
Will supervise the execution of reconnaissance and resource conversion drilling programs within the project areas as approved and directed by the Exploration Manager or MoR.
Able to integrate work plans into simple tasks and manage their implementation in a technically efficient manner so that the project can be evaluated, prioritised, and followed up correctly.
Good work relationship with drilling contractors and good supervision of performances.
Complete annual performance reviews for subordinates.
   Technical Geology Support
Strong knowledge of exploration methodologies and good understanding of mineralisation systems within the Geita Greenstone Belt to guide the exploration process.
Will analyze and interpret the geological data to produce 3D geological models which will guide on defining the targets, planning of further follow up works and resource modelling process.
Will undertake detailed geological mapping, logging, sampling, and data quality checks to support the Exploration Manager to meet the expected objectives as defined in the Annual Exploration Strategies.
Basic understanding of the gold mining industry including mining, metallurgy, geotechnical, hydrogeology as well as resource and financial modeling.
Able to apply practical field experience and technical skills in implementing work plans and work proposals.
Prepare and submit exploration reports highlighting the results obtained from the ongoing work programs and way forward.
Able to develop and improve the skills and knowledge of the subordinates in the form of training, mentoring, or coaching.
Involvement in target generation and development exercises.
A sound working knowledge of, and experience with GIS and other exploration software such as Datamine or Leapfrog will be an added advantage.
See also: Mining Female Internship Job Vacancies at Barrick – Bulyanhulu Gold Mine LTD – 6 Posts
Geologist 2 – Exploration Job Vacancy at Geita Gold Mining Ltd
    Cost Management
Complete exploration programs within the required work and target specifications, in budget and time allocated.
Ensure the day-to-day operations of the sections and subsections are carried out in efficient and effective manner and within the constraints of the allocated budget and time frames.
Monitor the consumption and stocks of exploration consumables and inform the Exploration Superintendent when reordering will be required.
    Compliance
Compliance will include, but not be limited to, the following main areas.
The Tanzanian Mining Act 2010 as amended in 2017.
International Organization for Standardization (ISO45001 of 2018)
AGA policies, standards, and guidelines.
GGM and Geology Departmental policies and standards.
           ADDITIONAL REQUIREMENTS:
Physical fitness to undertake geological work in various terrains including open pit, underground and remote field environments.
Good communication skills.
A sense of responsibility and self-initiatives.
Valid Tanzanian driving license will be an added advantage.
MODE OF APPLICATION:
Please apply through our recruitment portal by clicking APPLY buttorn below.
On the portal you will be required to upload your detailed CV, copies of relevant certificates, e- mail and telephone contacts, names and addresses of three referees. Please do not attach certificates that are not related to the qualifications stated above.
You will also be required to upload a cover / application letter addressed to "Senior Manager Human Resources", Geita Gold Mining Ltd". Subject should be "Geologist 2 – Exploration"
If you struggle to apply via the link provided, please head over to our website https://www.geitamine.com/en/people/  for a step-by-step guide on how to apply for jobs on our recruitment portal (SuccessFactors).
You will be required to present original certificates if you are contacted for interviews.
Internal Applicants (those currently employed by AngloGold Ashanti) must have their application letter endorsed by their Head of Department (HOD) or Manager once Removed (MoR).
   APPLICATION DEADLINE:
Applications should reach the above on or before 14th April 2023 at 5:30 Pm
 Only shortlisted candidates will be contacted for interviews.
NOTE ON COVID-19 PREVENTION:
Please note when you are invited for interviews, you will be required to present proof of vaccination against COVID-19 (Covid-19 vaccination certificate) or if you are not vaccinated, please go for a Covid-19 test and obtain a 96 – hour valid PCR Covid-19 negative certificate.
You are also advised to adhere to all recommended prevention measures including proper wearing of face masks and washing or sanitizing your hands before you are allowed through Geita Gold Mine entry points.
BEWARE OF CONMEN! GGML does not receive money in exchange for a job position. Should you be asked for money in exchange for a job offer or suspect such activity, please report this immediately to our Security Department, Investigation Unit, by calling +255 28 216 01 40 Ext 1559 (rates apply) or use our whistle-blowing channels by sending an SMS to +27 73 573 8075 (SMS rates apply) or emailing  speakupAGA@ethics-line.com or use the internet at www.tip-offs.com