Internship
Applications have closed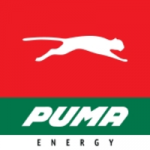 Website Puma Energy
Puma Energy is a Swiss multinational mid- and downstream oil company, majority-owned by Swiss company Trafigura.
Global Graduate Program 2024 at Puma Energy
Graduates, we're hiring! If you're looking for an exciting opportunity in a fast-paced environment, Puma Energy could be your calling.
Our Africa Graduate Programme is now open for applications. We're on the hunt for fresh graduates with a Bachelors' degree or more from top universities and business schools. In return, we're offering a one-year programme where you'll rotate around the business to fast-track your learning.
If you're a high performing go-getter who enjoys working in a team and rising to a challenge, we'd love to hear from you. We're looking for unique skills, talent and vibrant personalities to help us live our purpose of Energising Communities.
Our 2024 programme will run in Benin, Botswana, Congo, Ghana, Mozambique, Namibia, South Africa, Lesotho, Tanzania and Zambia, Zimbabwe, Malawi and the UK.
Global Graduate Program 2024 at Puma Energy
Our 12 month graduate development programme is designed to provide top graduates with a structured series of developmental rotations across Puma Energy to help them build a comprehensive understanding of the fundamentals of our business before a move into a specific business unit. The programme opens up a range of career growth opportunities within Puma Energy for the graduates.
The programme drives operational excellence by having the right people with the right skills and attitude in the right positions working together to run our business legally, safely, profitably and with integrity. The programme encourages commercial astuteness, operational excellence as well as allowing participants to create opportunities for themselves.
We are continually looking for excellent candidates, so if you are interested please apply here.
How to Apply :