Full Time
Applications have closed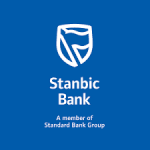 Website Stanbic Bank Tanzania
Stanbic Bank Tanzania is a full-service commercial bank that specializes in providing facilities and services to public and private sector corporations.
Head, Business Solutioning Job Vacancy at Stanbic Bank Tanzania
To build a product solutioning function for BCB in country for a full suite of BCB products through leveraging product solutions from other BU's or business areas whilst trading off customer solutioning with risk appetite and financial growth. To deliver innovative and cost-effective solutions through the SBG platform and industry participants in alignment with the strategic value drivers and propositions. To be accountable for the product financial deliverables.
Qualifications
Minimum Qualifications
Type of Qualification: First Degree
Field of Study: Business Commerce
Experience Required
Business Solutions
Business & Commercial Clients
8-10 years
Experience in interpretation and practicing integrated product, financial and risk management principles. Exposure to process re-engineering and change management. Proven track record of management of financial objectives, both value creation and cost reduction. Experience in managing Return on Equity (ROE) targets taking into account profitability measures and capital
8-10 years
Experience in the design, development, scaling, entrenchment and commercialisation of (banking) products and services (including digital) in country. Understanding of clients, partners and markets gained from industry experience, and a proven track record in high-level leadership in organisation of comparable size and complexity. Strong understanding of digital, open banking and platform integrations
Head, Business Solutioning Job Vacancy at Stanbic Bank Tanzania
Additional Information
Behavioral Competencies:
Developing Strategies
Embracing Change
Empowering Individuals
Establishing Rapport
Generating Ideas
Making Decisions
Producing Output
Pursuing Goals
Showing Composure
Taking Action
Understanding People
Valuing Individuals
Technical Competencies:
Risk Reporting
Risk Response Strategy
Risk/ Reward Thinking